Special Programs Designed to enhance the garden-visiting and educational experience that Open Days has provided for more than twenty years, our programs provide a very special opportunity for visitors of all ages and interests to learn about gardens and the people who make them.
Please check back soon to see our 2018 schedule of special programs.
Digging Deeper is an ongoing series of Open Days events that invites the public to take a closer look at the garden world. Sharing their own perspectives on the meaning of gardens, specialists of all sorts (farmers, alpinists, potters, specialty growers, etc.) welcome an intimate group of guests to their garden, farm, studio, or nursery for a tour, demonstration, or tasting on site, or a lecture at a nearby location. The idea is to dig deep and have fun!

Experts in the Gardens are garden professionals invited to share their knowledge and enthusiasm for gardens during an Open Day. When visitors want to know more about plants, design, or practical techniques—they can ask the experts.
Family Time a series designed to connect families to the fascinating world of gardens. Through kid-friendly programming, fun and creative materials, and hands-on projects, Open Days is exploring and promoting ways to make gardens a place of wonder and discovery for every generation.
Save
Save
Save
Save
Save
Save
Save
Save
Save
Save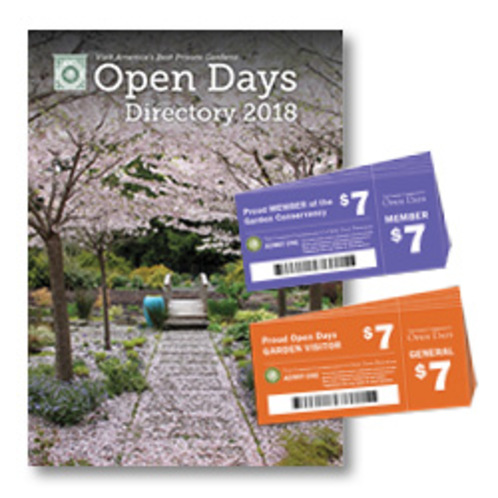 Order Books & Tickets!
Sign up for email reminders