Recent news about The Garden Conservancy, our programs, and our preservation and education partners around the country.
Garden Gab
February Garden Gab
Pom Shillingford, Salisbury, CT, shares her experience as a flower farmer and being an Open Days host. Read her profile and see images of her garden.
January Garden Gab
Jessica Dowling, Norwalk, CT, discusses her love of gardening and her enthusiasm for visiting Open Days. Read her profile and see images of her garden.
---

We are pleased to announce the recipients of the 2022 Garden Conservancy Grant Program and delighted to support their valuable work in communities across the country. Learn more.
---

We are pleased to award the inaugural Page Dickey Grant for American Gardens to Garden Time in Providence, RI. Garden Time provides prison-based garden education programs and prepares incarcerated individuals for the workforce by supporting successful transitions to reentry and long-term employment. Learn more.
---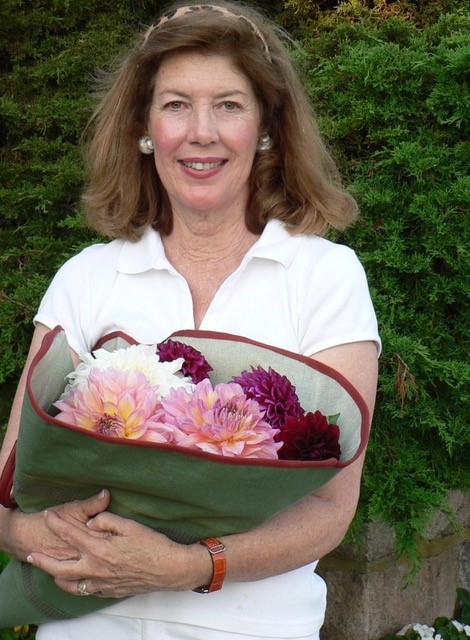 Fellow Christabel Vartanian was featured in our Fellows Focus for our May 2022 Society of Fellows e-newsletter. With gardens in New Jersey, New York, and Costa Rica, Christabel has inspiring words and photos to share with our gardening community. Read more.
---

Wethersfield, an expansive landscape in Amenia, NY, created by Chauncey Devereux Stillman (1907–1989), is the inaugural recipient of the Jean and John Greene Prize for Excellence in the Field of American Gardening. Learn more about Wethersfield and the first awarding of this significant prize.
---

Open Days host Betty Montgomery shared her passion for gardening and what inspires her in the Fellows Focus of our February Society of Fellows e-newsletter.
---

Last year, the Garden Conservancy launched a new granting initiative, Gardens for Good. Through this program, we award grants to small public gardens and other nonprofit organizations within the United States making a significant impact in their communities through garden-based programming, with a focus on diverse populations. In 2021, we awarded eleven grants and plan to expand the program further this year. The deadline for submissions is April 15, 2022. Applications will be reviewed by an advisory committee and grants will be awarded in May. Learn more.
---

The Anne Spencer House & Garden Museum (above), in Lynchburg, VA, and the Ruth Bancroft Garden, in Walnut Creek, CA, were among Veranda magazine's "30 Most Beautiful Gardens in the World."
---

MARABAR, a significant work of art by renowned artist Elyn Zimmerman that was commissioned by National Geographic in 1984 for the entry plaza at its Washington, DC, headquarters, has found a new home at American University, after having been under threat of being demolished. Read more.
---

We recently rekindled our relationship with Fort Ticonderoga, in Ticonderoga, NY, and we are thrilled to be collaborating with them for 2022 educational programming! Read "Long Live the King('s) Garden! Perseverance and Preservation at Fort Ticonderoga," the cover story of our December printed newsletter.

The Fellows Focus in our December Society of Fellows e-newsletter introduced us to Fellow Ellen Bowman and her gardens in Rhode Island and Texas. Read the excerpt.
---

"Building the Birdhouse Village," a recent post on design doyenne Bunny Williams's blog, gave readers an up-close look at Bunny's latest sanctuary.
---

We are thrilled to announce the new Page Dickey Grant for American Gardens, in honor of Page's lasting contributions to the Garden Conservancy and garden enthusiasts nationwide, as Page steps down from our board of directors. Read more.
---

The Ruth Bancroft Garden, in Walnut Creek, CA, is gearing up for their third annual Garden of d'Lights, which provides the opportunity to experience the garden's cacti and succulent collection in a whole new way. The installation runs through January 2022. Learn more and purchase tickets now. (photo: Earl Ruby)
---

We recently sat down with Fellow and Garden Conservancy Board member Fred Landman, who has transformed his Greenwich, CT, property from a quaint suburban backyard into Sleepy Cat Farm, a multi-faceted garden experience. Read the Fellows Focus excerpt from the September 22 issue of our Society of Fellows e-newsletter.
---

On November 13, the John Fairey Garden, in Hempstead, TX, will officially unveil "Footbridge for John" and a mind-boggling mosaic. Read more about these stunning new works of art and how they honor Fairey's legacy in an excerpt from the September issue of Garden Conservancy News.
---

On August 7, 2021, the 20th Annual Summer Gala and grand opening of the restored National Historic Landmark Pavilion at Fort Ticonderoga, in Ticonderoga, NY, was held. Read more.
---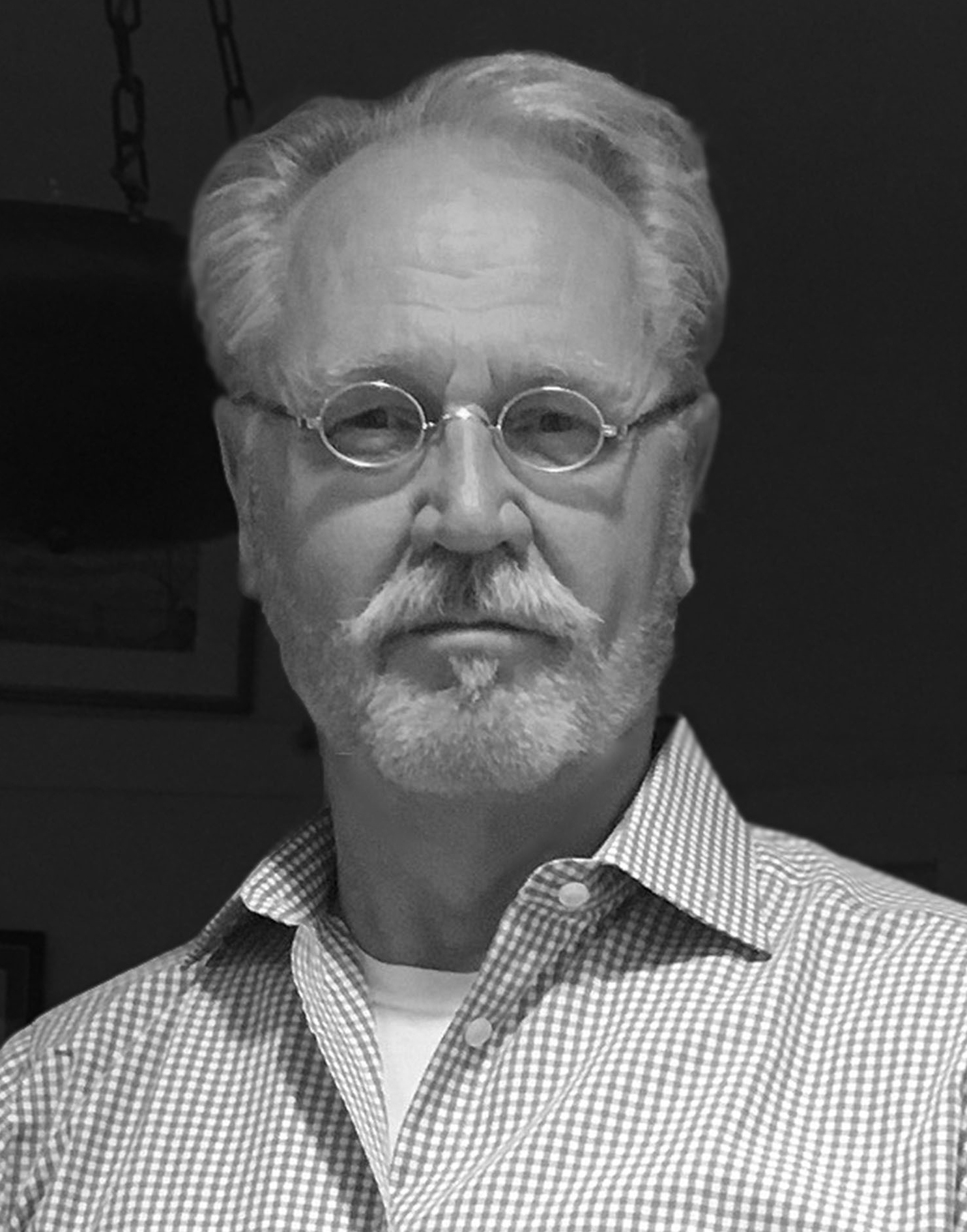 Have you seen the beautiful illustrations by garden designer, artist, and Garden Conservancy board member Dana Westring, which grace the pages of our new #GardenPreservation book? Get to know Dana in this Fellows Focus excerpt from our July Society of Fellows e-newsletter!
---

In-person programs, including Open Days, Digging Deeper, and the Garden Masters Series, have resumed! Please pre-register online via our online calendar of upcoming events and join us in the garden and at our in-person events around the country! Photo: "Designing for the Future with Cues from the Past" Digging Deeper program with Leslie Needham, Saturday, June 12, 2021
---

Artist Marian McEvoy was the subject of the Fellows Focus interview in our May Society of Fellows e-newsletter. Read about Marian now.
---

We are thrilled to bring back In My Garden: A Visual Diary, our email series for members. This season, we will be following eight intrepid garden enthusiasts, including Holly Keris (above), who serves as the J. Wayne and Delores Barr Weaver Chief Curator at the Cummer Museum of Art & Gardens, in Jacksonville, FL. Read more.
---

Acclaimed storyteller Beatrice Bowles plants the seeds of nature appreciation in young children through books, audiobooks, and performances. We recently spoke with her about what inspires her art and her gardening. Learn more in the Fellows Focus article from our April Society of Fellows e-newsletter.
---

Many of our partner gardens across the country will be opening their gates to the public for the 2021 season in the coming weeks, including Hollister House Garden, in Washington, CT (above), which opens on April 23. Read more.

---

We recently caught up with Ron Fleming, who was the subject of our Fellows Focus in the February issue of our Society of Fellows e-newsletter. Read now.
---

We are thrilled to announce our Gardens for Good grant initiative, which allows us to assist small public and community gardens or organizations that are making a significant impact in their communities through garden-based programming. Learn more.
---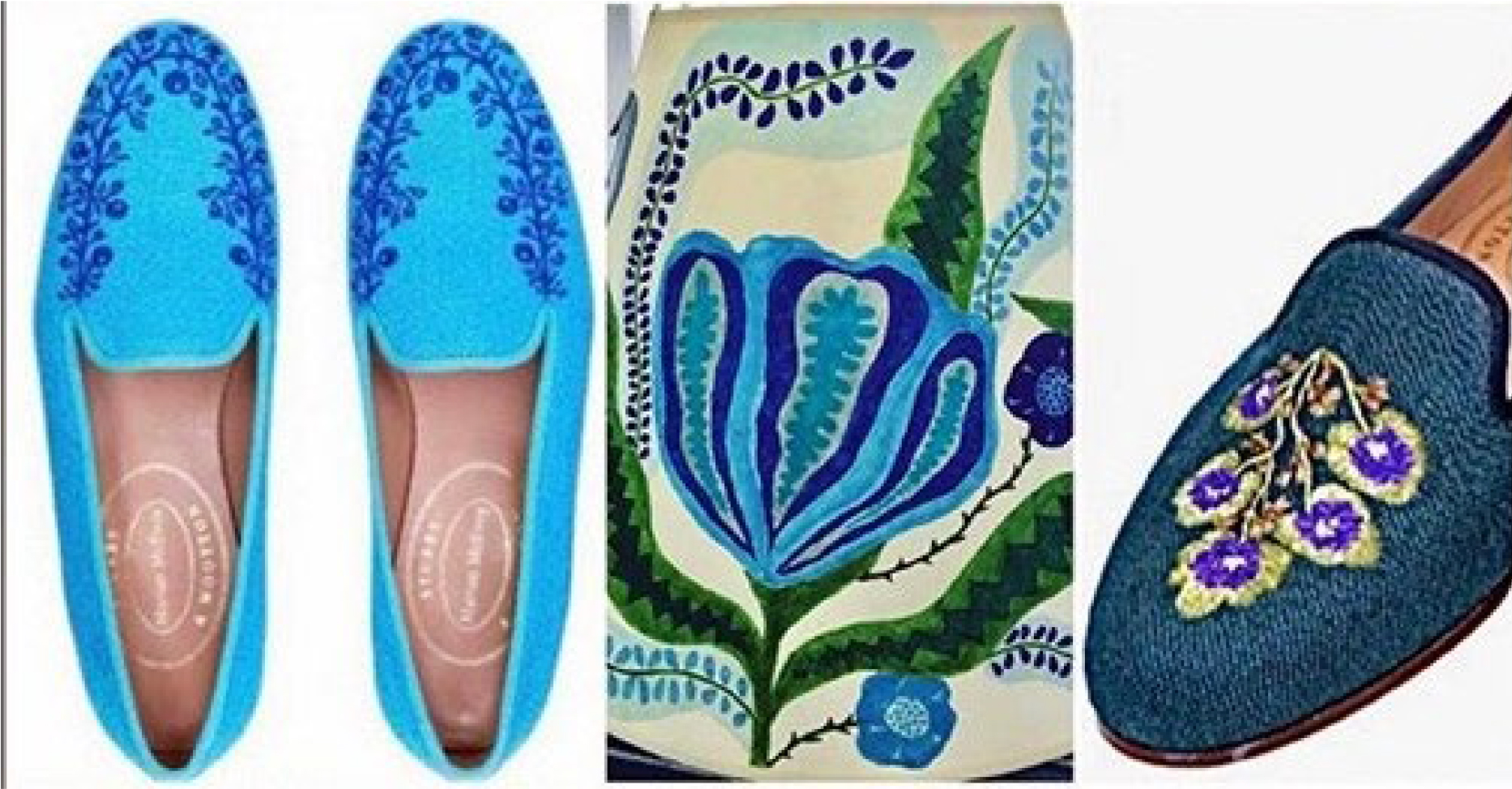 A drawing of a garden entrance designed by Marian McEvoy for our #OpenDays25 book, which the Garden Conservancy published last June in celebration of the silver anniversary of our Open Days program, has a new life. Marian's design (above) is part of a line of linen slippers with botanical images by Marian. The slippers, embroidered in blue on blue, were designed for KRB in New York City, by Stubbs and Wootton.
---

The tranquil Montecito escape of Suzanne Rheinstein, a Garden Conservancy board member since 2004, was featured in Architectural Digest (February 17, 2021). Suzanne's breathtaking garden was designed by Garden Conservancy Society of Fellows member Nancy Goslee Power. Read more.
Press Coverage
Read Garden Gab! Profiles of our garden community
Garden Gab
PUBLISHED JUNE 2022
A few personal perspectives
Why Preserve, Share, and Celebrate Gardens?