Fall 2020 Literary Series: Biweekly Webinars
September 24 - December 17, 2020
Gardens for a Changing World: A Biweekly Webinar Series
July 16 - August 27, 2020
---
Our 2020 Speaker Series got off to an early start. Aaron Bertelsen talked for us in four cities in February and Alexandre de Vogüé in one, before the Covid-19 pandemic required pausing our public programs.
In lieu of pubic gatherings, in June we sponsored an IGTV presentation with Rizzoli Bookstore, featuring Carl Dellatore, editor of the just-released Garden Design Master Class book, in conversation with some of the contributors to his book and James Hall, the president and CEO of the Garden Conservancy. Click on the image below to view the first IGTV video, a conversation with landscape designer Kathryn Herman and interior designer Charlotte Moss, which was released on June 10, 2020:
Recent history of the Speaker Series and other educational programs
As part of the Garden Conservancy's mission to preserve, share, and celebrate America's gardens and diverse gardening traditions for the education and inspiration of the public, we organize and cosponsor lectures, symposia, Open Days, and garden tours in a range of different locations across the country. Many of the programs are presented in partnership with botanical gardens, our preservation garden partners, and other like-minded organizations.
Our first Speaker Series presented sixteen programs in nine cities in 2018. Our 2019 series built on that momentum and included British garden designer Jinny Blom and landscape designer Deborah Nevins.
Open Days is our most extensive public educational program and includes self-guided garden tours across the country as well as an assortment of site-specific Digging Deeper programs and, starting in 2019, Garden Masters Series programs.
Through these educational programs, we hope to raise public awareness of the important role gardens play in America's cultural and natural heritage.
Due to the Covid-19 pandemic and out of concern for the safety of our garden hosts and guests, Open Days have been canceled for the remainder of 2020. Open Days tickets that were valid for the 2020 season will remain valid for an additional year.
Covid-19 Update
Panel discussion, The Architectural Garden, Sept. 22, 2018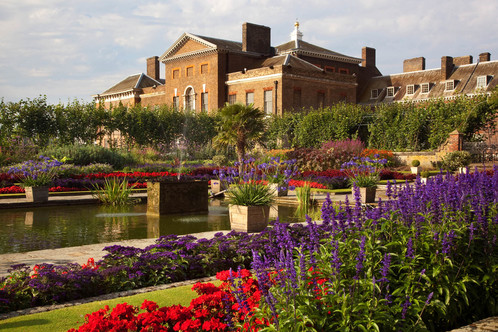 Todd Longstaffe-Gowan: Reimagining Historic Landscapes
March 9, 2018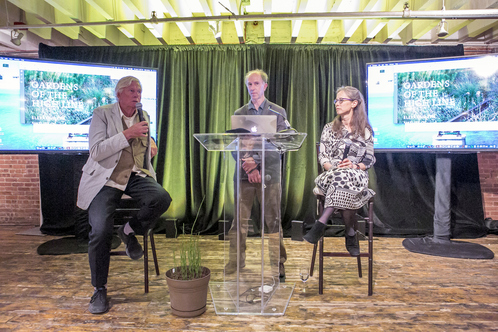 Gardens of the High Line Book Launch
June 9, 2017
New York City