Digging Deeper: Spectacular Late-Season Garden Interest—A Workshop with Lynden Miller
Sun, Oct 1, 2017

10:30 AM
The country garden of Lynden Miller, an acclaimed public garden designer and a serious plant lover, has been her laboratory for design ideas and plant combinations since 1980. She feels the display is particularly strong in the fall, and will welcome a small group to her garden to really look at what makes that work. Her site features a large mixed border backed by a curved yew hedge, a raised garden, and a cottage garden. There is a small pond and a recirculating stream, a woodland with moss paths, and many hardy hydrangeas. In 1982, Lynden Miller rescued and restored The Conservatory Garden in Central Park. Based on her belief that good public open spaces can change city life, she has since designed over forty other gardens and parks, including Bryant Park, The New York Botanical Garden, and Wagner Park in Battery Park City. Lynden wrote Parks, Plants and People: Beautifying the Urban Landscape, which won the American Horticultural Society 2010 National Book Award.
This event is now sold out.
Location:
The Garden of Lynden Miller
Sharon, CT
(Address will only be sent to ticket holders)
Date and time
Sunday, October 1, 2017
10:30 a.m.
For more information, call the Garden Conservancy's Open Days toll-free weekdays, 9 a.m. to 5 p.m. EST, 1-888-842-2442, or via email at opendays@gardenconservancy.org.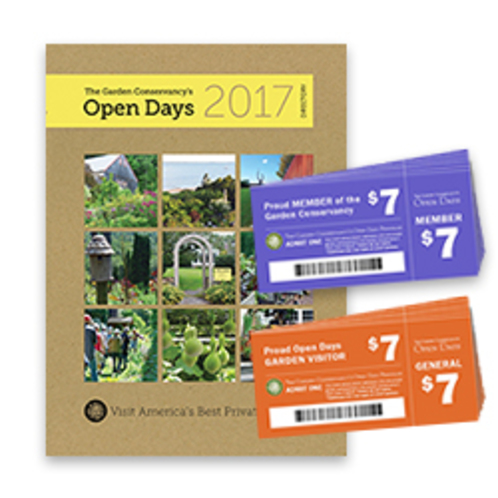 Order Books & Tickets!
This event has already passed
Did you attend?
The Garden Conservancy would love to hear what you thought about the event.
Share Your Feedback