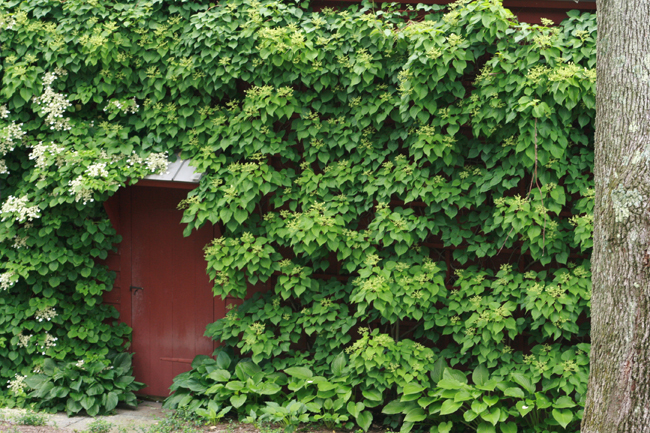 Pottersville, NJ

Plant Sale, Edibles, Open Days
Bird Haven Farm is a celebration of the vision and collector's spirit of Janet Mavec and Wayne Nordberg. The barns, outbuildings, and original nineteenth-century stone house (home of Harriet Stratemeyer Adams, creator of the Nancy Drew mystery stories) have been joined by a contemporary house designed by Smith-Miller+Harkinson in the 1990s and more recently a guest house by Parsons+Fernandez-Casteleiro. The garden master plan was completed in 2002 by Fernando Caruncho lending visual clarity to the cluster of disparate elements. Hardscaping by Dale Booher added clean lines of strategically placed stone walls, evolving Caruncho's concept of a medieval village and a perfect haven for plants. The landscape includes hay meadows, a lush orchard of heirloom apples and other fruit trees, a boxwood bordered herb garden designed by Lisa Stamm, vegetable and flower gardens, and BRAND NEW features include a meandering woodland walk with cascading ponds and a mahonia and laurel glade accented by a mixed shrub border, as well as a grandchildren's oval garden with the four elements.
On September 9th, shop for plants courtesy of Atlock Farm, and Janet Mavec's jewelry line from Orchard Jewelry.
Directions: From New York City, take Route 78 to Exit 24/Oldwick/Route 517. Turn right onto Route 517 North and go about 5.1 miles (through town of Oldwick). After passing large public school on left, look for Hollow Brook Road on right. Turn right and cross Fox Hill Road, continuing down a steep hill, to #38 Hollow Brook Road on right. Please park in field.
Open Days 2017: September 9
Hours: 10 a.m. to 4 p.m.
Admission to this garden is $7 for members and nonmembers without tickets purchased in advance.
Buy discounted admission tickets in advance! They never expire and can be used at most Open Days to make garden visiting easier.
Nonmembers get 6 visits for the price of 5 with advanced ticket book purchase.
Members get 50% off ONLY by purchasing ticket books in advance.
This garden allows photography
Parking is available
---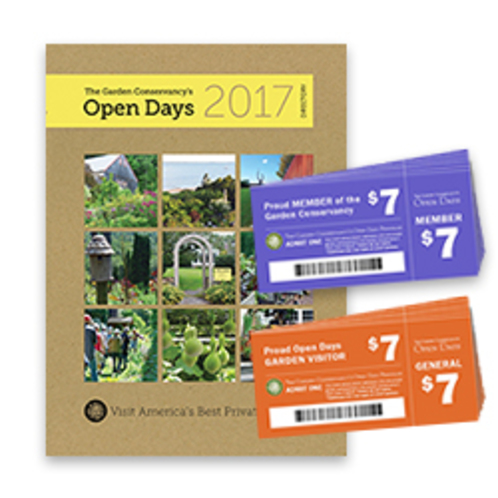 Order Books & Tickets!