Fall 2020 Literary Series: Biweekly Webinars - Larry Lederman
Garden Portraits: Experiences of Natural Beauty, a painterly collection of sixteen magnificent and diverse landscapes, is the sixth botanical photography book from Larry Lederman, the photographer of the New York Botanical Garden. The garden founders and stewards are a distinguished group. Included are philanthropist Lewis Cullman, jazz great Dave Brubeck, Arne Glimcher, founder of Pace Gallery, the late Anne Bass, and the late Edward Merrin, who was a preeminent dealer in classical antiquities.
The book's foreword is written by Gregory Long, president emeritus of the New York Botanical Garden, who observes: "Lederman visits the gardens in all seasons, in all weather, at many times of day, in many light conditions. He wants to analyze their design and study their character. He wants to know their plants and see their environmental conditions and visual elements from many points of view. He walks the paths, forward and backward, and stops. Lederman's garden portraits are visual tone poems inspired by places he has come to love."
Join us for this webinar, the fifth in the Garden Conservancy's Fall 2020 Literary Series of biweekly webinars, as Larry discusses his new book.
DATE AND TIME
Thursday, November 19, 2020
2 p.m. Eastern Standard Time

LOCATION
Live on Zoom
REGISTRATION
Registration for this webinar has ended. We will send a link to the recording of the event to all registrants a few days after the webinar. If you have registered for this webinar, but are unable to attend, we will send you a link to the recording when it is available.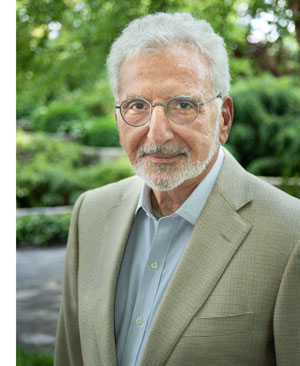 About the author
Larry Lederman's previous books include The Rockefeller Family Gardens: An American Legacy (2017), which covers three gardens in New York and Maine; Interior Landmarks: Treasures of New York (2015), which features his photographs of architecture; and Magnificent Trees of the New York Botanical Garden (2012). Mr. Lederman's extensive photography of the New York Botanical Garden was featured in New York Botanical Garden, which celebrates the 125th anniversary of the New York Botanical Garden (2016, Abrams Books).
---
The Fall 2020 Literary Series is made possible in part by generous support from the Coleman and Susan Burke Distinguished Lecture Fund, Lenhardt Education Fund, and the Celia Hegyi Matching Grant, with additional support from Ritchie Battle, Mrs. Camille Butrus, Melissa and John Ceriale, and Susan and William McKinley.