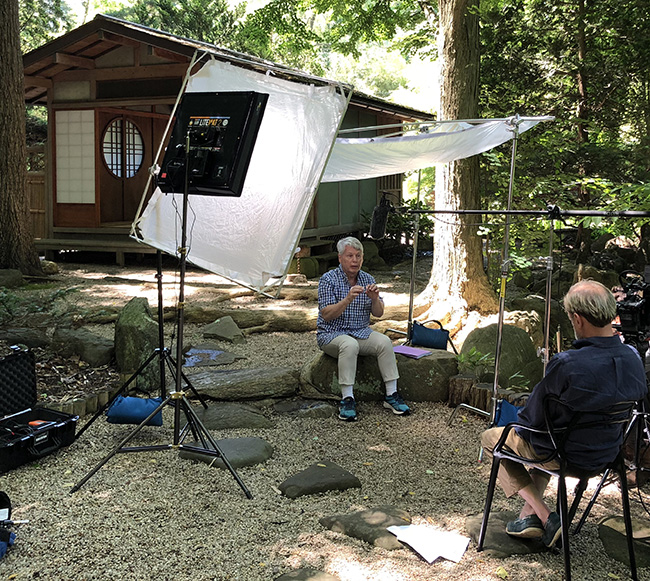 Life at the Humes Garden in the 1960s: Documenting the John P. Humes
Japanese Stroll Garden continues to yield exciting finds. James Petry,
who assisted the garden's original designer, Japanese-American
Douglas DeFaya, with its installation in 1962, was interviewed in June 2018
by Garden Conservancy president James Hall. Petry shared many fond memories
of workingwith DeFaya, whom he described as an ingenious artist.
One day,when John Humes admired a rainbow over the garden and
commented that he would love to see one every day, DeFaya wasted no time.
"Within weeks we had the irrigation guys raising these very tall poles
of copper piping [topped] with sprinkler heads." At the top of the stroll
garden, Humes could turn a valve and by the time he walked down to
the teahouse, there would be a magnificent rainbow overhead.
Excerpted from the December 2018 issue of the Garden Conservancy News