Progress at Untermyer Gardens Conservancy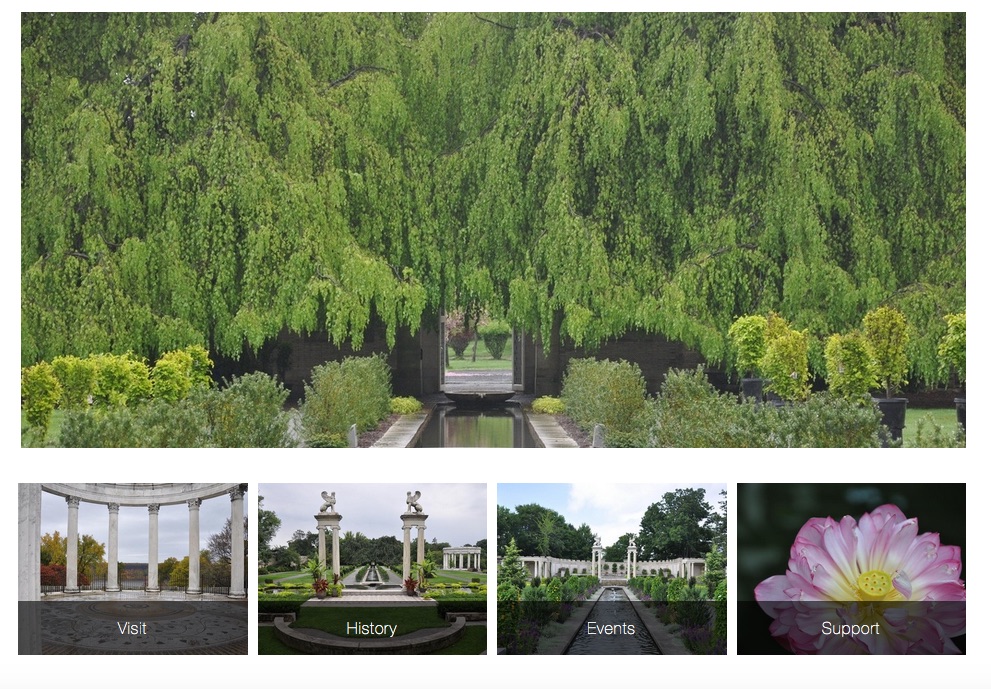 Not long ago, producing aerial film footage of anything would have been an expensive proposition. Today, flying camera drones make it much easier to capture dramatic landscapes and scenery – despite their reputation as an occasional nuisance. In the case of garden preservation, the practice has proven to be useful for demonstrating progress in a unique and meaningful way.
Last fall, Untermyer Gardens in Yonkers, NY, took advantage of this modern technology to showcase its extraordinary growth – both literal and organizational – over the past few years. When viewing this breathtaking video posted last October on Untermyer Gardens Conservancy's brand new website, it's hard to believe that these 43 acres of magnificent public space are a municipal park located just a few miles north of the Bronx.
The Garden Conservancy's connection to "America's greatest forgotten garden" began in April 2011 when we partnered with Untermyer in an advisory role, working with them to improve the quality of the gardens and plan for their ongoing management. That same year, Untermyer Gardens Conservancy hired Timothy Tilghman, the first full-time horticulturist on the property since Samuel Untermyer's death in 1940. Four years later, there is much to report:
First display of potted plants at the Walled Garden in 74 years
Rock Garden discovered and uncovered
Carriage trail to the Old Croton Aqueduct Trail cleared for the first time in 70 years
First Garden Conservancy Open Day
Three seasonal gardeners hired
25,000 bulb plantings bloomed at the Walled Garden
A volunteer docent program launched
Two new garden areas debuted
A more fully detailed progress report is available on untermyergardens.org.