2023 Grant Program
Advisory Committee

Camille Butrus (Mountain Brook, AL)
Camille is a devoted gardener and passionate advocate for the work of the Garden Conservancy. She and her late husband purchased their Mountain Brook home in 1996 and spent two years restoring the house, which was built in 1931, and completely redoing the gardens with the guidance of garden designer Mary Zahl and architect James Carter. Together they designed a garden pavilion which has been featured in newspaper articles and magazines, and Camille's garden was recently on the Southern Garden History Society tour. Camille previously served on the boards of Aldridge Gardens — where she truly learned what a public garden can mean to a community — and the Birmingham Children's Theatre, and served a term on the State Ethics Commission.

Page Dickey (Falls Village, CT)
Page Dickey co-founded the Garden Conservancy Open Days program in 1995 and served on the board of directors of the Garden Conservancy for seventeen years (2004-2021). In honor of Page's many lasting contributions to the Conservancy, in 2021 the Page Dickey Grant for American Gardens was established – a $10,000 grant to be awarded annually under the Gardens for Good umbrella, in perpetuity. Page is an unmatched voice in the realm of garden writing; the author of eight books, she has written of the material challenges and successes of creating her own gardens, Duck Hill and Church House, and of transcendent notions such as the spirit of place. Page lectures around the country about plants and garden design, and has written many articles for magazines. She also serves on the boards of Stonecrop Gardens in Cold Spring, NY, Hollister House Garden in Washington, CT, and The Little Guild in Cornwall, CT. She and her husband are both members of the Friends of Horticulture at Wave Hill. In 2015, Page was elected as an Honorary Member of The Garden Club of America.

Kona A. Gray, FASLA, PLA (Fort Lauderdale, FL)
Kona (Principal, EDSA) is a firm leader with 28 years of experience in 30+ countries, whose global design and management sense has positively shaped the outcomes of many environments. His portfolio includes large-scale planning and detailed site design, with emphasis on communities, parks, hospitality, and urban and campus environments that solve meaningful issues. Currently, he serves as ASLA Representative to the Landscape Architecture Accreditation Board and recently served as ASLA Vice President for Professional Practice. He is a Past President of the Landscape Architecture Foundation and an active member of the Urban Land Institute. Kona earned a Bachelor of Landscape Architecture degree from the University of Georgia.

Lawana Holland-Moore (Washington, D.C.)
Lawana is the Program Officer of the African American Cultural Heritage Action Fund, the National Trust's multi-year, $70 million dollar initiative to identify, elevate and support the voices, stories and places of African American activism, achievement, and community. She was the 2014 National Trust Colodny Scholar and holds a BA from The George Washington University in History and Journalism and a MA from Goucher College in Historic Preservation. Lawana was a Researcher for the White House Historical Association, where she served on the National Trust's Diversity and Inclusion Group representing Decatur House. A DC native, Lawana also serves on the Landmarks Committee of the DC Preservation League.

Wambui Ippolito (Staten Island, NY)
Wambui is a graduate of the prestigious New York Botanical Garden's School of Professional Horticulture, has trained and worked as a horticulturist at various high-end estates, and manages a roster of private clients, including business, media, music, and sports moguls. In her former career, Wambui was a Development & Democracy Consultant at international government organizations, including the Organization of American States in Washington, DC. Wambui is fluent in English, Spanish, French, and Swahili. While not designing and managing clients, Wambui works with international organizations, museums, botanical institutions, and both private and public parks to develop horticultural programming. She teaches at the Brooklyn Botanical Garden and Grounds for Sculpture (New Jersey), and lectures nationwide, including at her alma mater the New York Botanical Garden. She is a published author whose interests include immigrant gardeners and tropical modern design.

Jennifer Jewell (Chico, CA)
Jennifer Jewell is the host of the national award-winning weekly public radio program and podcast Cultivating Place: Conversations on Natural History and the Human Impulse to Garden. She is the author of The Earth in Her Hands, 75 Extraordinary Women Working in the World of Plants (Timber Press in 2020), and Under Western Skies, Visionary Gardens from the Rockies to the Pacific Coast (Timber Press, May 2021). In late 2023, her third book, focusing on the importance of Seed in our personal/cultural, garden, environmental and economic lives, will be published by Timber Press. Jewell's greatest passion is elevating the way we think and talk about gardening, the empowerment of gardeners, and the possibility inherent in the intersection between places, environments, cultures, individuals, and the gardens that bring them together beautifully — for the better of all the lives on this generous planet.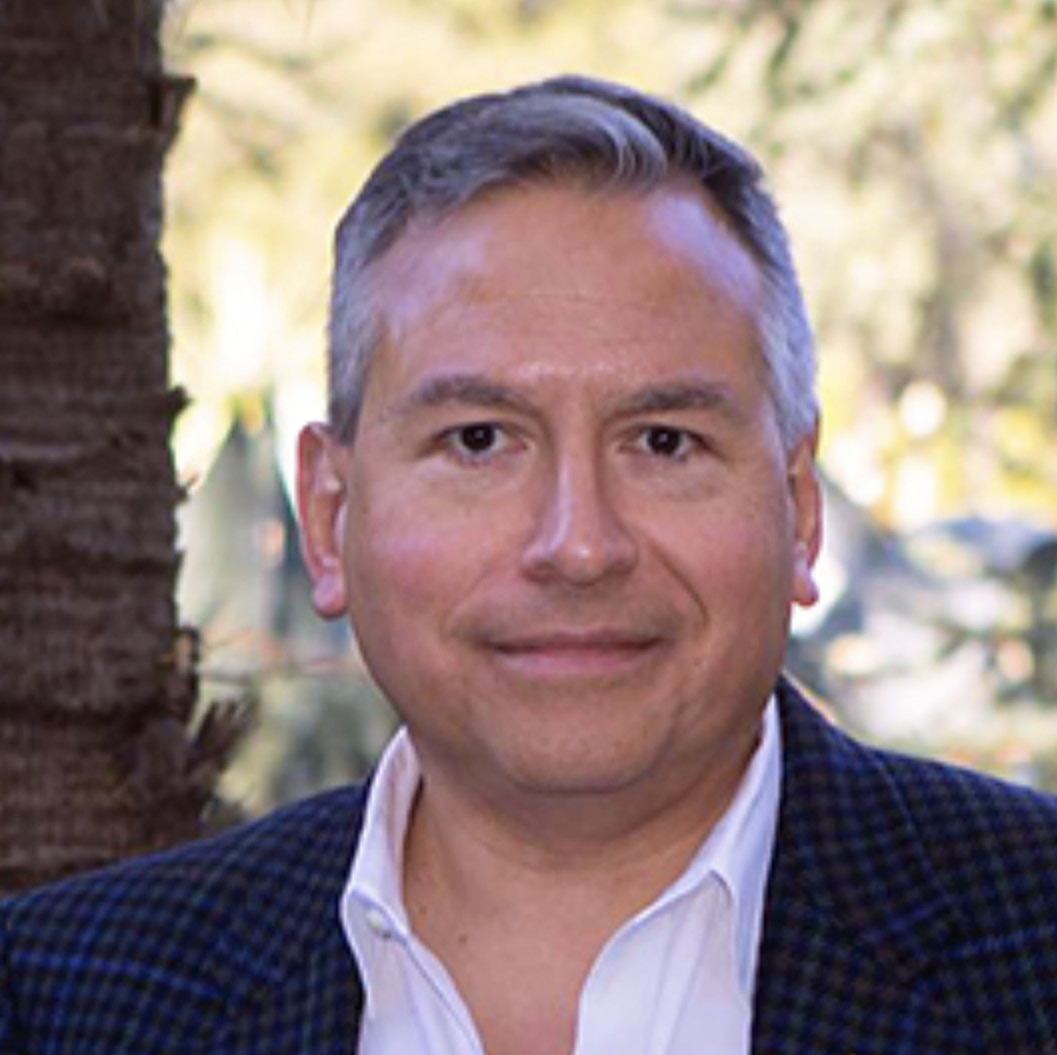 Joseph Marek (Santa Monica, CA)
Joseph Marek was first introduced to the Garden Conservancy in 2003 while sharing his garden in Santa Monica, CA, through Garden Conservancy Open Days. He has been the regional ambassador for Open Days in Los Angeles since 2007, was elected to the Conservancy's board of directors in 2015, has served on the board's Development and Preservation Committees, and now chairs the Open Days Committee. Joseph is also a member of the board of trustees of Lotusland, the fantastical garden vision of Madame Ganna Walska in Montecito, CA. Joseph has an undergraduate degree in architecture from Yale University and a master's degree in landscape architecture from the University of Virginia. His firm, Joseph Marek Landscape Architecture, has been designing and building gardens for nearly twenty years throughout California. Joseph is dedicated to celebrating diversity and all the good that it brings — from the plant habitats in the gardens he creates to our society and nation as a whole.

Maureen Ruettgers (Carlisle, MA)
For nearly 40 years, Maureen and her husband, Michael, have gardened at their 1790s home in Carlisle, MA. First sharing their joy for gardening with their own children as they wandered the gardens searching for the ripest produce to sample, they now welcome hundreds of visitors through the gate of their Gardens at Clock Barn during our annual Open Days program. Open Days hosts since 2009, the Ruettgers have always made sure their gardens are an engaging space for everyone, from the smallest garden enthusiasts to the most seasoned; little climbers can explore the tree house and fruit trees while idle wanderers enjoy the reflecting pools and secret gardens. Visitors of all ages enjoy the woodland gardens, vegetable and herb beds, greenhouse and potting area, drying barn, 100-year-old oaks, antique roses, grape arbor, and more. Maureen's passion for gardening began with a piqued interest in herbs; now a member of the Herb Society of America, Maureen was led to discover the Victorian language of flowers. In addition to her lifelong work as caretaker at the Gardens at Clock Barn, Maureen is also an education and arts activist. She serves as vice-chair of the Maranyundo Initiative, which provides education for girls in Rwanda, and as a trustee at the Isabella Gardner Museum.

Jabari Taylor (Brooklyn, NY)
Jabari is a New York-based landscape architect — and frequent collaborator of the Garden Conservancy — with extensive experience working in the areas of commercial, institutional, residential, and park/playground design. Most recently serving as Assistant Landscape Architect for the Prospect Park Alliance, Jabari has been involved in all areas of the design process from concept development to construction observation and administration. His expertise lies in construction document and graphics production, detail design, and concept development.

Lynde B. Uihlein (Port Washington, WI)
Lynde is a graduate of the University of Wisconsin-Milwaukee where she received an MSW in social welfare. In 1990, she established the Brico Fund LLC, the mission of which is to empower people to improve their civic, cultural, and natural environments in the interest of sustainability. Lynde is the owner of Blakesville Creamery, a farmstead dairy and creamery in Port Washington, WI, where she is also engaged in the restoration of 150 acres of native landscape on the Lake Michigan shoreline. She serves on the board of the Layton Art Collection, Inc. Prior board service includes the Center for Plant Conservation and the League of Conservation Voters.