Book of Six Member Open Days Tickets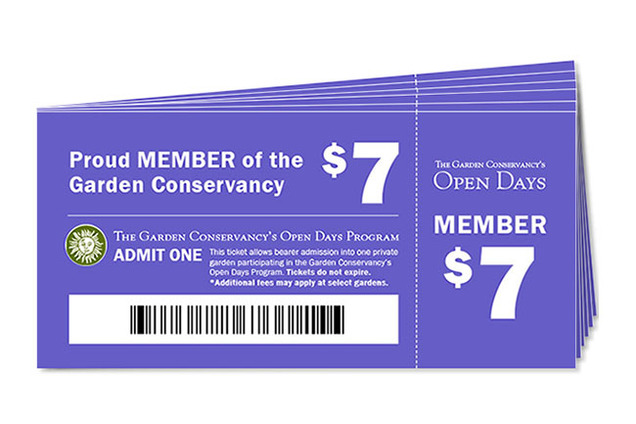 Order ticket booklets in advance and make your garden visiting easier!
Orders may take up to 10 days to reach you.

You may also pay by cash or check at each Open Day garden, but at this time our Member's discount is only available by purchasing tickets in advance. Credit cards are not accepted at most garden admission tables.
COMPLIMENTARY TICKETS: Current members at the Garden Sustainer level ($250) receive one complimentary book of tickets with their Open Days Directory. Members at the Garden Partner, Garden Champion, and Society of Fellows levels are entitled to unlimited complimentary tickets. Email membership@gardenconservancy.org to request your complimentary tickets.
Garden Conservancy members enjoy a 50% discount for books of 6 tickets.

Please call 1.888.842.2442 between 9 a.m. and 5 p.m. EST weekdays for assistance.