Sat, Jul 8

10:00 AM
Please note the hours for each garden differ on this date.
Admission to this garden is $7 for members and nonmembers without tickets purchased in advance.
Buy discounted admission tickets in advance! They never expire and can be used at most Open Days to make garden visiting easier.
Nonmembers get 6 visits for the price of 5 with advanced ticket book purchase.
Members get 50% off ONLY by purchasing ticket books in advance.
Our Digging Deeper! Digging Deeper event, "Container Gardening Workshop at Landcraft Environments" in Mattituck, is sold out; please call the Open Days Program toll-free at 1-888-842-2442 to put your name on a waiting list.
Save
Save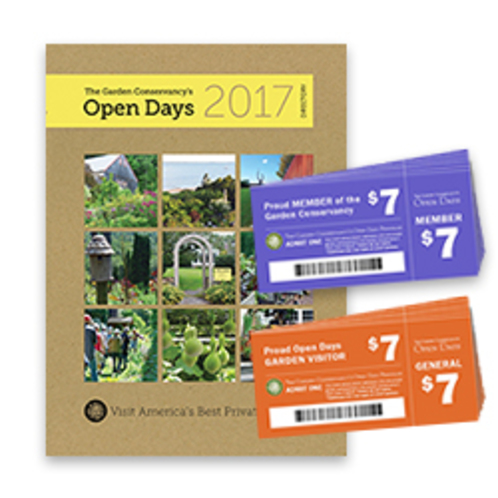 Order Books & Tickets!
This event has already passed
Did you attend?
The Garden Conservancy would love to hear what you thought about the event.
Share Your Feedback