Saratoga Springs Area, NY Open Day
Sat, Jun 23, 2018

10:00 AM
-
4:00 PM
Admission to each garden is $7 for members and nonmembers without tickets purchased in advance.
Buy discounted admission tickets in advance! They can be used at most Open Days to make garden visiting easier.
Nonmembers get 6 visits for the price of 5 with advanced ticket book purchase.
Members get 50% off ONLY by purchasing ticket books in advance.
Digging Deeper program: Shades of Green—The Lush Beauty of a Shady Garden, with Garden Host Wynne Trowbridge at Shades of Green in Charlton, NY. 2:30 p.m. Free with garden admission; no reservations required.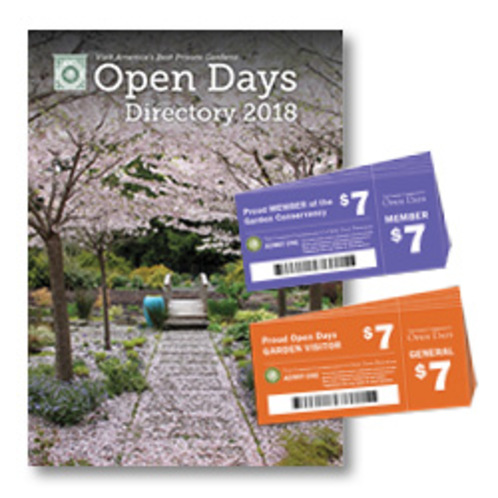 Order Books & Tickets!
This event has already passed
Did you attend?
The Garden Conservancy would love to hear what you thought about the event.
Share Your Feedback