Sat, May 19, 2018

10:00 AM
-
4:00 PM
Admission to each garden is $7 for members and nonmembers without tickets purchased in advance.
Buy discounted admission tickets in advance! They never expire and can be used at most Open Days to make garden visiting easier.
Nonmembers get 6 visits for the price of 5 with advanced ticket book purchase.
Members get 50% off ONLY by purchasing ticket books in advance.
Digging Deeper program at Tom Karwin's Garden, Santa Cruz
4 p.m. - Thematic Garden Planning with Tom Karwin. Registration details here.
Registrations will also be taken at the garden.
Sister Succulents will be on-site at the Odonate garden selling a limited number of succulents on this date. http://www.sistersucculents.com/
"Tropics" of Santa Cruz

Serious subtropical: palms, tree ferns, and all else semi-tropical. Much has been in the ground for twenty to thirty years...

Tom Karwin's Garden

The entire yard has been developed with plantings from the five Mediterranean climate zones. Additional beds are used for roses, salvias, irises, Japanese perennials, agaves, Echeverias, South African succulents, and a very small orchard...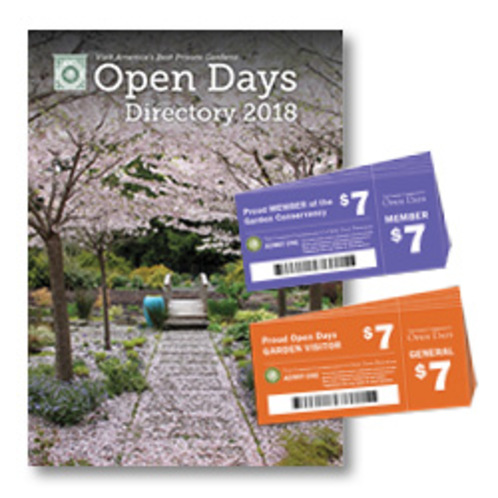 Order Books & Tickets!
This event has already passed
Did you attend?
The Garden Conservancy would love to hear what you thought about the event.
Share Your Feedback