Sat, Oct 14, 2017

10:00 AM
-
4:00 PM
We are proud to partner with the Gardening Volunteers of South Texas for this Open Day.
Please note: Three additional gardens have been added to this date, after publication of the 2017 Open Days Directory; see their listings below.
Admission to each garden is $7, cash or check, for members and nonmembers without tickets purchased in advance.

Members of the GVST will be at the following locations on Saturday, October 7th, selling a discounted day pass ($36 for all six gardens):
8 a.m. to noon: Fanick Garden Center and Nursery, 1025 Holmgreen Road, San Antonio. www.fanicknursery.com
9 a.m. to noon at Shades of Green, 334 West Sunset Road, San Antonio. www.shadesofgreensa.com
Or, buy discounted admission tickets in advance; please allow 7-10 days for mail delivery. They never expire and can be used at most Open Days to make garden visiting easier.
Nonmembers get 6 visits for the price of 5 with advanced ticket book purchase.
Members get 50% off ONLY by purchasing ticket books in advance.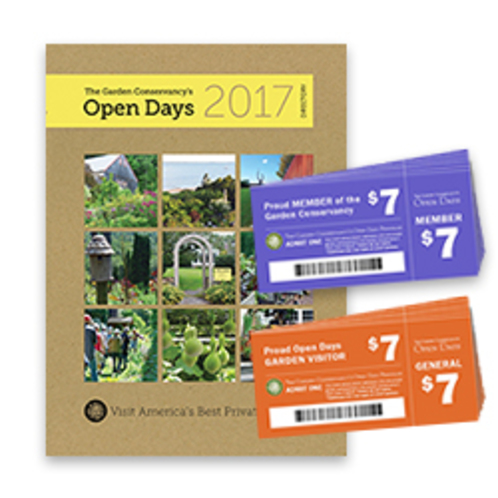 Order Books & Tickets!
This event has already passed
Did you attend?
The Garden Conservancy would love to hear what you thought about the event.
Share Your Feedback