Pasadena and Environs, CA Open Day
Sun, Apr 22, 2018

10:00 AM
-
4:00 PM
Start your tour at the La Casita del Arroyo Garden on Sunday, April 22 between 9:30 a.m. and 3:30 p.m., where discounted tickets and maps to all of the Pasadena area gardens will be available. Admission to La Casita del Arroyo Garden is free.
Admission to each garden is $7 for members and nonmembers without tickets purchased in advance.
**Please note ordering tickets on our website may take 7-10 business day to arrive to you, please purchase discounted ticket booklets at the La Casita del Arroyo Garden for this Open Day as we can no longer gurantee tickets sent by mail will arrive to you on time.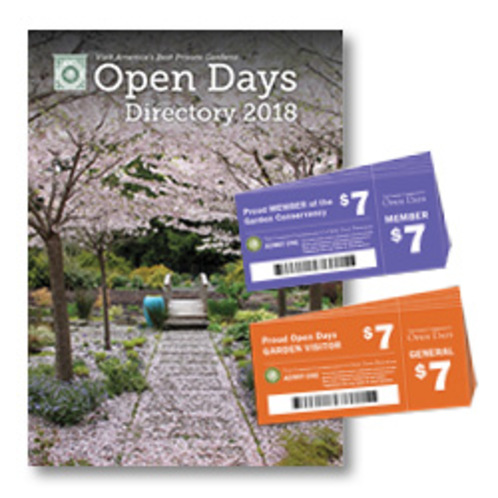 Order Books & Tickets!
This event has already passed
Did you attend?
The Garden Conservancy would love to hear what you thought about the event.
Share Your Feedback