New London County, CT Open Day
Sat, Aug 26

10:00 AM
*Please note the start and end times for these gardens vary.
There is one additional garden open on this date in nearby Hopkinton, RI; see the listing below.
Admission to each garden is $7 for members and nonmembers without tickets purchased in advance.
Buy discounted admission tickets in advance! They never expire and can be used at most Open Days to make garden visiting easier.
Nonmembers get 6 visits for the price of 5 with advanced ticket book purchase.
Members get 50% off ONLY by purchasing ticket books in advance.
Digging Deeper event! "Natural is for Wimps: Training Plants into Extraordinary Shapes," with Louis Raymond in Hopkinton, RI; 3:30 & 5 p.m. Registration details here.
Save
Kentford Farm

Kentford Farm is a perennial farm in the making. For eleven years, Paul Coutu and William Turner have been planting and creating grass pathways and planting beds...

Stone Acres Farm

A century-old boxwood hedge a quarter of a mile long, rose arbors, and a perennial cutting garden are highlights of this old-fashioned garden...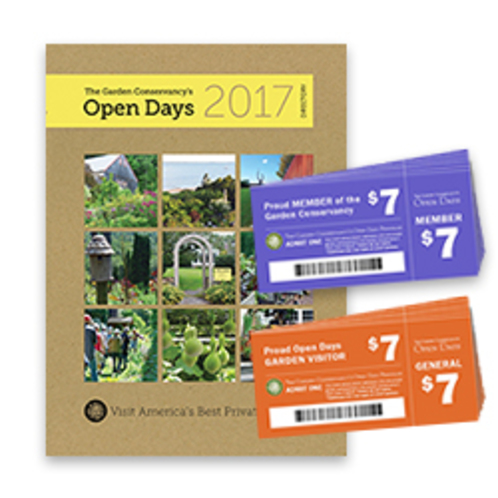 Order Books & Tickets!
This event has already passed
Did you attend?
The Garden Conservancy would love to hear what you thought about the event.
Share Your Feedback