Morris & Somerset County, NJ Open Day
Sat, Sep 8, 2018

10:00 AM
-
4:00 PM
*Hours vary at each garden. There are additional gardens open on this date in Essex County, click here for details.

Admission to each garden is $7 for members and nonmembers without tickets purchased in advance.
Buy discounted admission tickets in advance! They can be used at most Open Days to make garden visiting easier.
Nonmembers get 6 visits for the price of 5 with advanced ticket book purchase.
Members get 50% off ONLY by purchasing ticket books in advance.
Sterling Garden

Susan Olinger is a landscape designer, certified with the APLD and employed by Sterling Horticultural Services. She designed Sterling garden in 2004 and has been adding to and maintaining it ever since.

The Hay Honey Farm

Since 1989, the extensive gardens of The Hay Honey Farm have been carefully added to the landscape in a naturalistic manner...

Stone House Garden

All the buildings and walls are of old Pennsylvania stone, the paths and terrace are of Vermont shist. One goes through the beech hedge into the courtyard...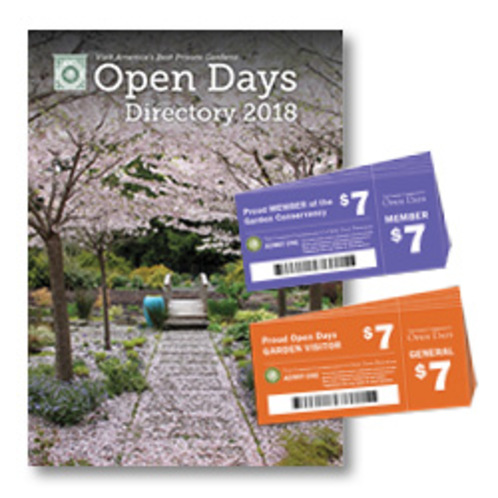 Order Books & Tickets!
This event has already passed
Did you attend?
The Garden Conservancy would love to hear what you thought about the event.
Share Your Feedback