Milwaukee, WI Area Open Day
Afterglow Farm
Sun, Jul 16

10:00 AM
-
4:00 PM
This event is now sold out.
Click here for information on visiting Afterglow Farm in Port Washington on this date.

Experts in the Garden! at Afterglow Farm in Port Washington. Horticulturists Dean Wiegert and Christine Sobocinski, and Caretaker Steve Sandlin will be on hand all day to answer questions about the garden and larger property.

At 11 a.m. and 2 p.m., historians John Eastberg, Director of the Captain Frederick Pabst Mansion, Inc. and Dr. Jodi Eastberg, Professor of History at Alverno College, will present a brief history of the site which they have researched extensively.
Entrance to Afterglow Farm will be allowed by pre-registration only. Tickets are $10 per person. Please call the Open Days Program with any questions, toll-free weekdays, 9 a.m. to 5 p.m. EST, 1-888-842-2442, or via email at opendays@gardenconservancy.org.

Digging Deeper event! Kelton House Farm: Celebrating the American Colonial Spirit in House & Garden; 1 p.m. to 5 p.m. Kelton House Farm will be open from 1 p.m. to 5 p.m. for pre-registered guests who will arrive via horse and carriage. Tickets are for a specific tour with the garden owner,
1:30 p.m. or 3:30 p.m. THIS EVENT IS NOW SOLD OUT
Save
Save
Save
Save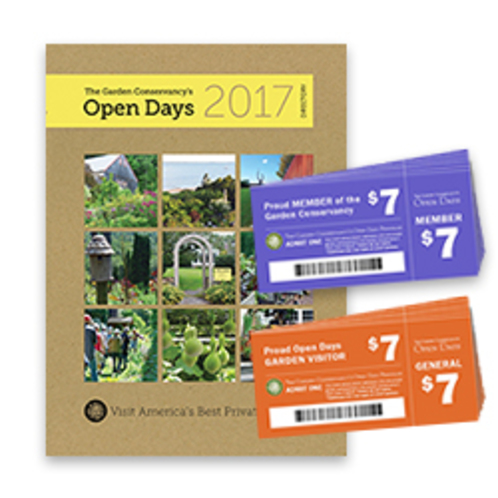 Order Books & Tickets!
This event has already passed
Did you attend?
The Garden Conservancy would love to hear what you thought about the event.
Share Your Feedback