Merrimack Valley, NH Open Day
Sat, Jul 14, 2018

10:00 AM
*Hours vary at each garden. These gardens are open on both Saturday, July 14 and Sunday, July 15.
Admission to each private garden is $7 for members and nonmembers without tickets purchased in advance.
Buy discounted admission tickets in advance! They can be used at most Open Days to make garden visiting easier.
Nonmembers get 6 visits for the price of 5 with advanced ticket book purchase.
Members get 50% off ONLY by purchasing ticket books in advance.
Oak Hill Garden

"I have never seen this plant before" is the spontaneous reaction of visitors to this garden, bright with seasonal perennials and more than 200 varieties of shrubs and trees...

Wells Corner

Mine is a garden in the dooryard of an eighteenth-century farmhouse. It is both country and casual.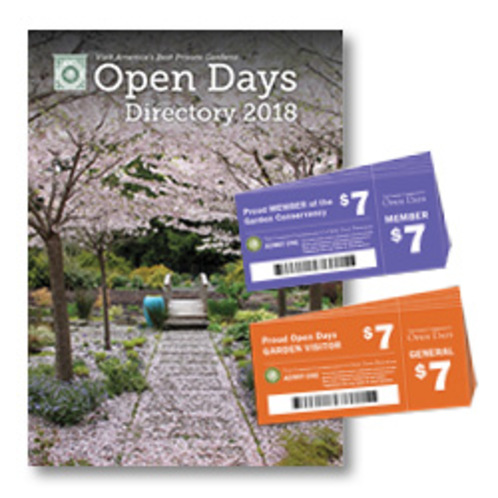 Order Books & Tickets!
This event has already passed
Did you attend?
The Garden Conservancy would love to hear what you thought about the event.
Share Your Feedback