Mendocino County, CA Open Day
Sat, May 5, 2018

10:00 AM
-
4:00 PM
Admission to each private garden is $7 for members and nonmembers without tickets purchased in advance.
Buy discounted admission tickets in advance! They can be used at most Open Days to make garden visiting easier.
Nonmembers get 6 visits for the price of 5 with advanced ticket book purchase.
Members get 50% off ONLY by purchasing ticket books in advance.
Digging Deeper programs:
At the Mullins' Mendocino Stonezone in Gualala: Stone work demonstrations and Q & A throughout the day with lead project craftsmen, John Shaw-Rimmington from Port Hope, Canada, Kevin Carman from Art City in Ventura, California, and John Fisher of Fort Bragg, California. Free with garden admission.
2 PM - Bonsai styling and presentation and display with award-winning bonsai expert Bob Shimon. Free with garden admission.
At the Gualala Arts Center in Gualala: Stone work demonstrations with Stone Foundation members/artists Kevin Carman and John Shaw-Rimmington will answer questions about their stone installations at the Gualala Arts Center throughout the day.
1 PM - Executive Director, David "Sus" Susalla will give tours of the Global Harmony Sculpture Garden.
Mullins' Mendocino Stonezone

Situated among the magnificent redwoods of Northern California, this scenic coastal property allows visitors to explore a myriad of whimsical stone structures, garden follies, and sculptural installations...

The Gardens at Harmony Woods

The Gardens at Harmony Woods, nestled into a cathedral of redwoods, reflect a penchant for collecting an enormous range of unusual and beautiful plants. The emphasis is on rhododendrons and conifers...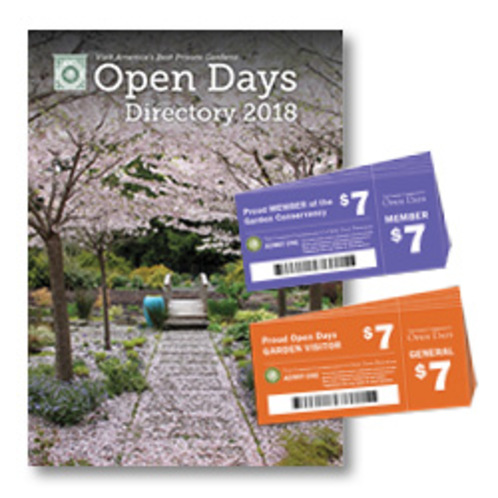 Order Books & Tickets!
This event has already passed
Did you attend?
The Garden Conservancy would love to hear what you thought about the event.
Share Your Feedback