Hunterdon County, NJ Open Day
Sat, Jul 14, 2018

10:00 AM
*Please note there are additional gardens open on this date in nearby Bucks County, PA; see details here. Hours vary.
Admission to each private garden is $7 for members and nonmembers without tickets purchased in advance.
Buy discounted admission tickets in advance! They can be used at most Open Days to make garden visiting easier.
Nonmembers get 6 visits for the price of 5 with advanced ticket book purchase.
Members get 50% off ONLY by purchasing ticket books in advance.
Bellsflower Garden

Bellsflower is a garden of flowers from spring through fall. In 1995, the year following our purchase of the farm, I started garden beds with little knowledge and lots of enthusiasm...

The Garden at Federal Twist

When we moved into a mid-century house overlooking the woods, I immediately knew only a naturalistic, informal garden would be appropriate to this place...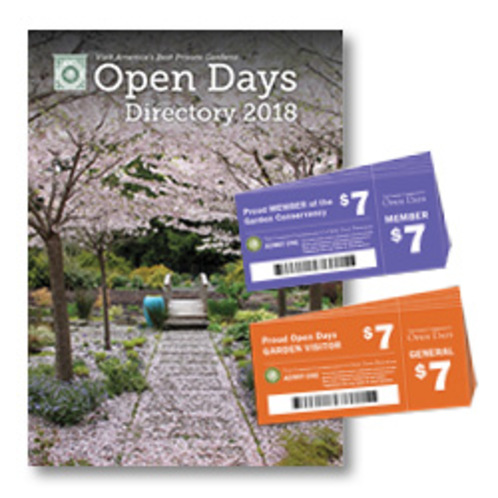 Order Books & Tickets!
This event has already passed
Did you attend?
The Garden Conservancy would love to hear what you thought about the event.
Share Your Feedback