Hartford County, CT Open Day
Sat, Jun 9, 2018

10:00 AM
-
4:00 PM
*Please note: the Sudden Delight garden in Canton will not be open on this date as listed in the 2018 Open Days Directory. The Kaminski Garden in Plantsville has been added to this date; see their listing below.
Admission to each private garden is $7 for members and nonmembers without tickets purchased in advance.
Buy discounted admission tickets in advance! They can be used at most Open Days to make garden visiting easier.
Nonmembers get 6 visits for the price of 5 with advanced ticket book purchase.
Members get 50% off ONLY by purchasing ticket books in advance.
Digging Deeper program: At the Salsedo Family Garden in Burlington, guided garden tours and discussion of five basic tenants that every gardener can adopt in their own yard. 10 a.m. to 4 p.m. Free with garden admission, no reservations required.

The Kaminski Garden

"Wow" is usually the first word spoken as visitors pass through the gates and enter the garden...

Small Pleasures—A. Walter Kendra

This small village garden is located in the heart of the Collinsville historic district nestled under the shade of tall maples and enclosed by hemlock hedges...

The Salsedo Family Garden

Our gardens have been created on a unique location, a hilltop 1,000 feet above sea level with a magnificent view of 4,000 acres of watershed and state forest...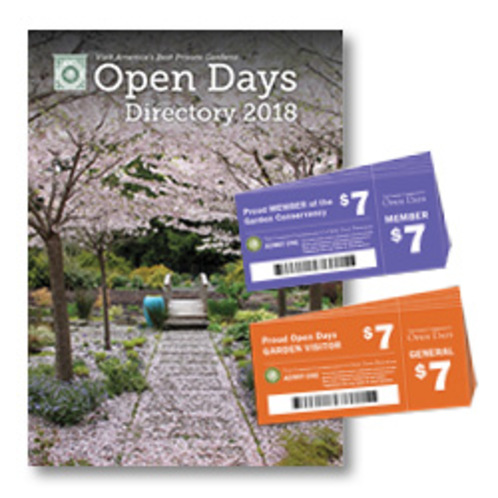 Order Books & Tickets!
This event has already passed
Did you attend?
The Garden Conservancy would love to hear what you thought about the event.
Share Your Feedback