Frederick County, MD Open Day
Sat, Jun 2, 2018

10:00 AM
-
4:00 PM
Admission to each private garden is $7 for members and nonmembers without tickets purchased in advance.
Buy discounted admission tickets in advance! They can be used at most Open Days to make garden visiting easier.
Nonmembers get 6 visits for the price of 5 with advanced ticket book purchase.
Members get 50% off ONLY by purchasing ticket books in advance.
Digging Deeper programs - free with garden admission; no reservations required:
10 a.m. to 4 p.m.: At High Glen Gardens in Frederick, exective director Peter Couchman and the staff of High Glen Gardens will offer free guided tours hourly.

10 a.m. to 4 p.m.: At Surreybrooke in Middletown, staff members will lead informative discussions on the plantings as well as the history of the gardens, outbuildings, and the Civil War-era house.
3 p.m.: Long Creek Homestead in Frederick, Edible Landscaping with a Permaculture Twist, with permaculture teacher and ecological garden designer Michael Judd.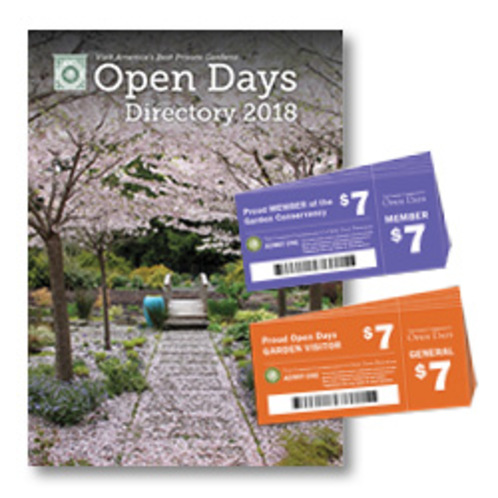 Order Books & Tickets!
This event has already passed
Did you attend?
The Garden Conservancy would love to hear what you thought about the event.
Share Your Feedback