Fairfield County, CT Open Day
Sun, May 6, 2018

10:00 AM
-
4:00 PM
Admission to each garden is $7 for members and nonmembers without tickets purchased in advance.
Buy discounted admission tickets in advance! They can be used at most Open Days to make garden visiting easier.
Nonmembers get 6 visits for the price of 5 with advanced ticket book purchase.
Members get 50% off ONLY by purchasing ticket books in advance.
*Plant sales and garden-related vendors will be on site at Sleepy Cat Farm and Pixie Perennials.
Digging Deeper programs at Sleepy Cat Farm in Greenwich:
11 a.m. & 1 p.m. - The Spring Vegetable Garden To Do List with Alan Gorkin. Registration details here.
10 a.m. to 4 p.m. - Family Scavenger Hunt; free with garden admission. Children must be accompanied by an adult at all times.



Pixie Perennials

Terraced perennial gardens with a wide variety of unusual plants surround a 1740 homestead. Home-grown perennials and shrubs will be for sale, as well as a pop-up boutique in the "party" barn featuring wonderful items for sale by local artisans.

Sleepy Cat Farm

The thirteen acres of Sleepy Cat Farm have evolved over the last twenty five years through a close collaboration between the present owner and Virginia based landscape architect Charles J. Stick...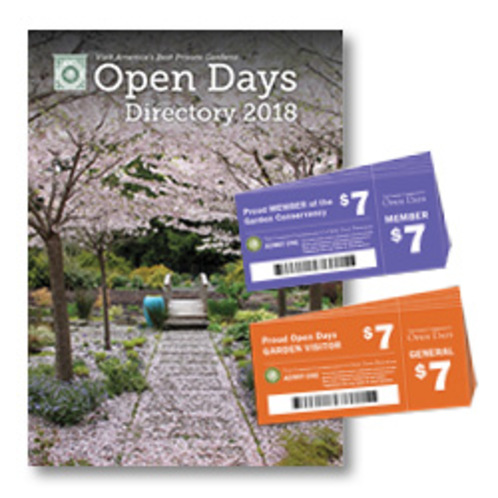 Order Books & Tickets!
This event has already passed
Did you attend?
The Garden Conservancy would love to hear what you thought about the event.
Share Your Feedback