Fairfield County, CT Open Day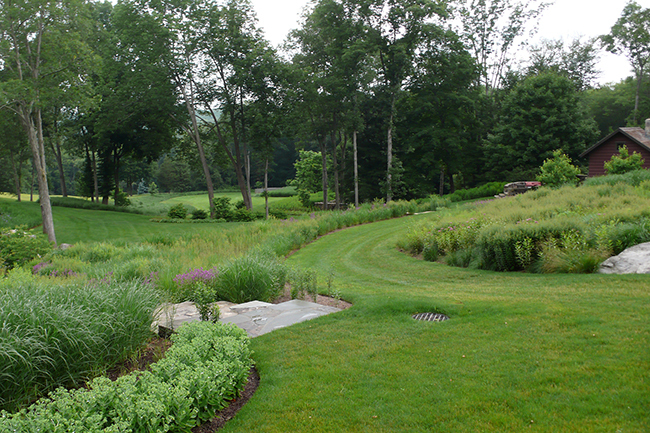 In Situ
Sat, Aug 12

10:00 AM
-
4:00 PM
InSitu is an eight-acre sculpture garden where nature and art dramatically interact. Nestled in the rural countryside of Redding, Connecticut, the property is surrounded by the 312-acre Saugatuck Waterfall Natural Area, a landscape of deciduous woodlands, rocky outcroppings and meadows, permeated by a series of small creeks that empty into the Saugatuck River. Working with a team of professional architects, designers, craftsmen and artists, owner Michael Marocco has created a richly composed showcase of architecture, horticulture and sculpture, seamlessly woven together in a series of eighteen open-air garden rooms.

InSitu's structures were extensively renovated by New Haven based architect Robert Orr, who drew upon their heritage as utility buildings by incorporating rustic barn beams as their framework. The house and outbuildings express the rural Connecticut vernacular spirit. Cedar shakes and deep reds and browns nestle the buildings comfortably into the surrounding landscape. The property's interior designer, New York City based Harry Schnaper, captures Connecticut's charm and elevates it to a level of refined elegance with a palette of natural materials, richly textured fabrics and exquisite artwork.

InSitu's landscape designer, Seattle based Richard Hartlage, continues the material palette of the architecture and interior design into the landscape, by blurring the lines between indoor and outdoor spaces. The garden rooms include native meadows, deciduous trees, flowering plants, architectural arbors, water features, terraces and sculptures, all connected by grass, stone, and woodland walkways. Sculptures are seamlessly woven together into the garden rooms and establish a unique backdrop for each garden space. Created by local and internationally recognized artists, they are beautifully crafted in wood, stone and metal. Nearest the house formal elements ground the visitor, offering a place of refuge from where to observe the surrounding landscape. As the landscape unfolds, the plantings soften and become bold, with arching sweeps of native grasses and lawns. A romantic atmosphere is found in the softly textured plantings, rolling hills and subtle color palette. The property is meticulously cared for by John Kuczo of Wilton, CT.
Open Days 2017: August 12.
Hours: 10 a.m. to 4 p.m.
Admission to this garden is $7 for members and nonmembers without tickets purchased in advance.
Buy discounted admission tickets in advance! They never expire and can be used at most Open Days to make garden visiting easier.
Nonmembers get 6 visits for the price of 5 with advanced ticket book purchase.
Members get 50% off ONLY by purchasing ticket books in advance.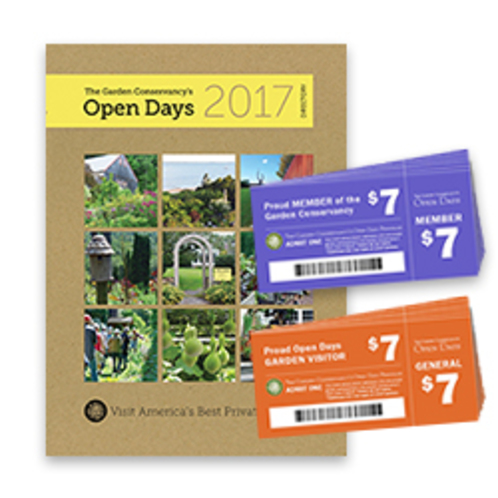 Order Books & Tickets!
This event has already passed
Did you attend?
The Garden Conservancy would love to hear what you thought about the event.
Share Your Feedback