Digging Deeper: The Designer's Eye—A Lecture and Garden Tour with Lynden Miller
Sat, May 20, 2017

10:00 AM
"Drawing on my experiences designing over forty public spaces in New York City, the challenges of thirty-seven years in my own garden, and a lifetime of painting, I will talk about what I see when I look at a site – what's there and what could be – and how I visualize what plants are needed to achieve my goals for garden visitors. Garden design is an art form and I approach it with the many tools of a painter/plantsman combined with the challenges of time and weather. In my public work, I hope to give city dwellers pleasure with wonderful practical plants throughout all four seasons that can really be maintained for the future." In this remarkable morning, Lynden Miller will give a lushly illustrated talk on these ideas, which translate easily to private gardens. Giving life to her process, she will then help guests 'see' through her designer's eye during a tour of nearby Innisfree Garden, which she considers a "deeply moving landscape and a truly important public garden."
In 1982, Lynden Miller rescued and restored The Conservatory Garden in Central Park. Based on her belief that good public open spaces can change city life, she has since designed myriad other gardens and parks, including Bryant Park, The New York Botanical Garden, and Wagner Park in Battery Park City. Lynden wrote Parks, Plants and People: Beautifying the Urban Landscape, which won the American Horticultural Society 2010 National Book Award.
Location:
Lecture at Cary Institute Auditorium
2801 Sharon Turnpike, Millbrook, NY

Followed by tour at Innisfree Garden
362 Tyrrel Road, Millbrook, NY
Date and time
Saturday, May 20, 2017
10 a.m.
Registration: Online registration for this event has now ended. We will be taking registrations at the door, payable in cash or check only. $30 for members and $35 for non-members.
*On Sunday, October 1, Lynden will hold an Open Days Digging Deeper program in her own garden in Sharon, CT, to continue the designer's eye theme, but looking particularly at late-season garden interest.
For more information, call the Garden Conservancy's Open Days toll-free weekdays, 9 a.m. to 5 p.m. EST, 1-888-842-2442, or via email at opendays@gardenconservancy.org.
Save
Save
Save
Save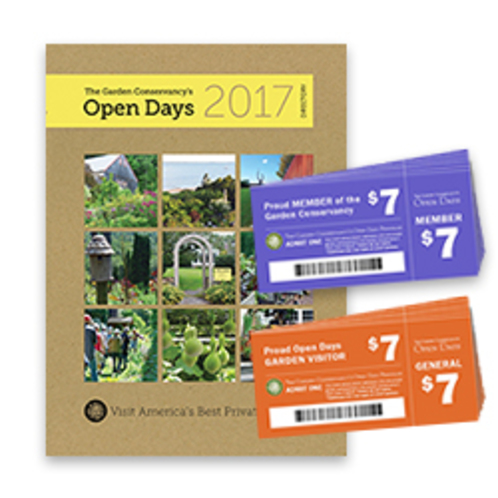 Order Books & Tickets!
This event has already passed
Did you attend?
The Garden Conservancy would love to hear what you thought about the event.
Share Your Feedback