Dutchess County, NY Open Day
Sat, Jul 21, 2018

10:00 AM
-
4:00 PM
*There are additional gardens open in nearby Berkshire County, MA and Litchfield County, CT on this date; see links for details.
We are proud to partner with Innisfree Garden to bring you this Open Day; see their listing below.
Admission to each garden is $7 for members and nonmembers without tickets purchased in advance.
Buy discounted admission tickets in advance! They can be used at most Open Days to make garden visiting easier.
Nonmembers get 6 visits for the price of 5 with advanced ticket book purchase.
Members get 50% off ONLY by purchasing ticket books in advance.
Innisfree Garden

Public Garden Partner: Recognized as one of the "world's ten best gardens,"* Innisfree is a powerful icon of twentieth-century landscape design. Over fifty years in the making, it is largely...

Hyland/Wente Garden

The property consists of a modern barn-like structure located on rolling farmland overlooking Indian Mountain and Indian Lake...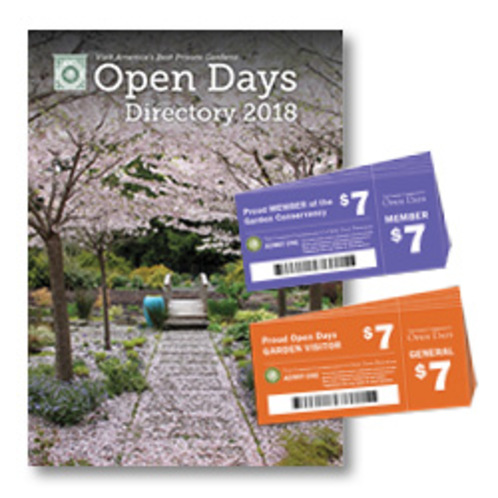 Order Books & Tickets!
This event has already passed
Did you attend?
The Garden Conservancy would love to hear what you thought about the event.
Share Your Feedback