Digging Deeper: Shaping Space - CANCELED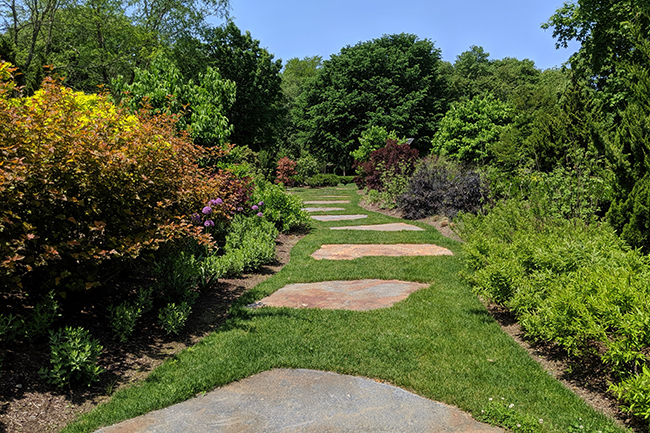 Gulf Road Homestead
Sat, Jul 25, 2020

10:30 AM
After reviewing current news about the spreading of coronavirus (COVID-19), we regret to inform you that we have canceled this event. This does not directly affect other events of the Garden Conservancy.
Join garden designer Nan Sinton to explore how she and her client work with this evolving landscape to celebrate both worldly adventure and peaceful retreat. Beginning with a flat, open site, Nan's ideas for the present-day garden, her concept of "shaping space," emerged when she saw it from an existing tree house. Her built and planted forms shape space but also light and shadow, time and mood, scale and pattern. Inspired by the owner's extensive travel, the adventurous spirit of the region's early seafaring residents, and the importance of home in such peripatetic existences, the result is a carefully shaped sequence of experiences, spaces of surprise and active discovery, as well as spaces to relax and separate from the everyday world.
Location
Gulf Road Homestead
170 Gulf Road
South Dartmouth, MA
Date and time
Saturday, July 25, 2020
10:30 a.m.
Registration
$30 Garden Conservancy members
$40 General admission
For more information, call the Garden Conservancy's Open Days toll-free weekdays, 9 a.m. to 5 p.m. EST, 1-888-842-2442, or via email at opendays@gardenconservancy.org.