Digging Deeper: Natural is for Wimps—Training Plants into Extraordinary Shapes
Garden of Louis Raymond and Richard Ericson
Sat, Aug 26

3:30 PM
Taking the lead with many of his garden's countless hundreds of plants, designer Louis Raymond collaborates with Nature to transform horticulture into "hortitecture"—striking shapes of simple architectural geometry that give the garden structure, mystery, whimsy, shelter, and astonishment. And that changes already marvelous plants into coups de théâtre. Drinks in hand, join Louis on a walk-&-talk from one such marvel to the next.

Registration is required and space is limited.
Location:
Garden of Louis Raymond & Richard Ericson
495 Main Street, Hopkinton, RI
Date and time
Saturday, August 26, 2017
3:30 p.m.
Registration
THIS EVENT IS SOLD OUT. To be added to a wait list, please call the Garden Conservancy's Open Days toll-free weekdays, 9 a.m. to 5 p.m. EST, 1-888-842-2442, or via email at opendays@gardenconservancy.org.
Your registration includes Open Days admission to this garden destination—a $7 value. Louis Raymond and Richard Ericson's garden is open on this date to general Open Days visitors from 10 a.m. to 3 p.m. as part of the Washington County, RI Open Day.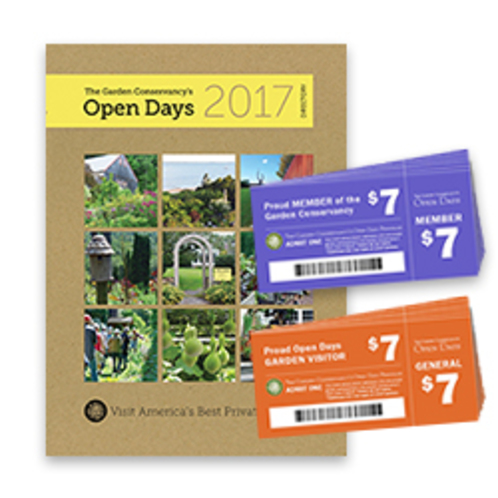 Order Books & Tickets!