Digging Deeper: Maywood Wines—Vineyard Tour, Winemaking Demonstration, and Wine Tasting
Maywood Gardens
Sat, Aug 26

1:30 PM
Join Maywood Project Manager, Greg Bollard, and Vineyard and Orchard Manager, Dave Lambert, for a walk through the vineyard to learn about cultural needs and production practices. We will then see a wine-making demonstration, and enjoy a tasting of Maywood wines. The integration of bio rational agricultural practices with the horticultural efforts at Maywood was driven by the desire to be good land stewards. Crop diversification and foraging have been practiced at Maywood for over fifteen years. The goal is to avoid competition with local farms and enhance what is available to local residents. Maywood also creates several value-added products, including maple syrup and wine, which further enables the property to practice organic ideals.
Registration is required and space is limited.
Location:
Maywood Gardens
52 Cooper Road
Bridgewater, CT
www.maywoodgardens.com
Date and time
Saturday, August 26, 2017
1:30 p.m.
Registration:
Members $30
Non-Members $35
Your registration includes Open Days admission to this garden destination—a $7 value. Maywood Garden is open on this date to general Open Days visitors from 10 a.m. to 4 p.m. as part of the Litchfield County, CT Open Day.
For more information, call the Garden Conservancy's Open Days toll-free weekdays, 9 a.m. to 5 p.m. EST, 1-888-842-2442, or via email at opendays@gardenconservancy.org.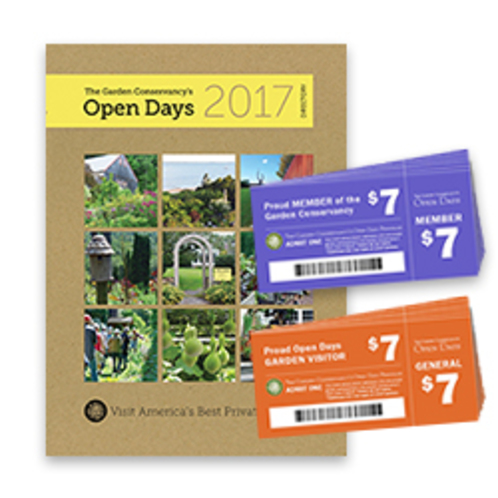 Order Books & Tickets!