Digging Deeper: Finding Design—Landscape Architecture and the Creative Process
Sun, Mar 4, 2018

11:00 AM
CANCELLED DUE TO POWER OUTAGE AT THE CARY INSTITUTE.
We apologize for the inconvenience.
In a series of vignettes chosen from her book, Susan Cohen reveals the specific—and often unexpected—design inspirations of landscape architects now working around the world, tracing each project from the initial spark of creativity through stunning completion. The projects include a roof garden at the Museum of Modern Art in New York inspired by a French film made in the 1950s, a drought-resistant landscape in California inspired by a Van Gogh painting, a campus plaza in Israel inspired by desert wadis, and a Shinto shrine garden in Japan designed by a Zen Buddhist priest. Susan Cohen is an award-winning Connecticut landscape architect and a Fellow of the American Society of Landscape Architects. A graduate of Smith College and the recipient of a landscape architecture degree from CCNY, she is also a teacher, lecturer, and the Coordinator of the Landscape Design Program at the New York Botanical Garden, where she founded the celebrated Landscape Design Portfolio lecture series. Her book, The Inspired Landscape: Twenty-One Leading Landscape Architects Explore the Creative Process, was published by Timber Press in 2015.
Registration is required and space is limited.
Location
Cary Institute of Ecosystem Studies
Auditorium
2801 Sharon Turnpike/Route 44
Millbrook, NY 12545
Date and time
Sunday, March 4, 2018
11 a.m.
Registration
$30 for Members of the Garden Conservancy, Innisfree or the Carey Institute.
$35 for Non-Members.
For more information, call the Garden Conservancy's Open Days toll-free weekdays, 9 a.m. to 5 p.m. EST, 1-888-842-2442, or via email at opendays@gardenconservancy.org.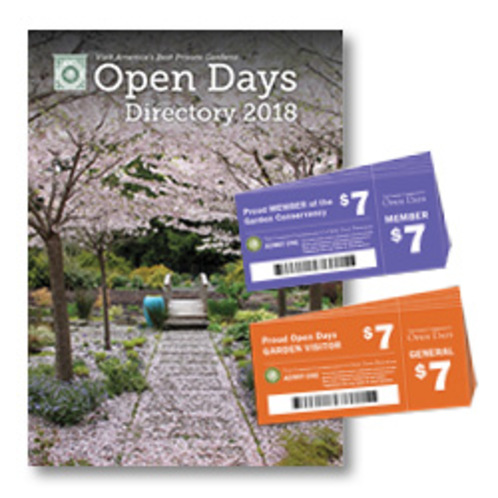 Order Books & Tickets!
This event has already passed
Did you attend?
The Garden Conservancy would love to hear what you thought about the event.
Share Your Feedback