Digging Deeper: Exploring Twin Maples in Spring – The Evolution of a Garden, tour with Douglas Dockery Thomas & Deborah Munson
Sat, May 6, 2017

10:30 AM
When the woodland garden is at its peak, award-winning gardener and native plant enthusiast Douglas Thomas and Deborah Munson, a horticulturist in the region and long-time Trade Secrets organizer, will take guests on a guided tour of Twin Maples, Douglas's spectacular garden in Salisbury, Connecticut, where the two have collaborated for almost 20 years. Deb will share insights into the design and maintenance of the exquisite woodland, formal gardens, and containers. Twin Maples flows smoothly from architecture to nature, from formal garden to field, with extraordinary views of the Litchfield Hills beyond. Douglas and her late husband, Wilmer Thomas, purchased the property in 1996 and built a Georgian-style house and guest cottage designed by David Anthony Easton. They created formal gardens near the house with landscape architect Rodney Robinson and Deborah Munson (one in tribute to the work of Russell Page), a woodland garden with Deb, and a 40-acre wildflower meadow with native plantsman Larry Weaner.
Light refreshments will be served.
Registration is required and space is limited.

Location:
Twin Maples, Salisbury, CT
(address will be sent to ticket holders only)
Date and time
Saturday, May 6, 2017
10:30 a.m.
Registration: Please call the Garden Conservancy's Open Days at 845-424-6500 - Registration is limited and we are almost sold out!
Save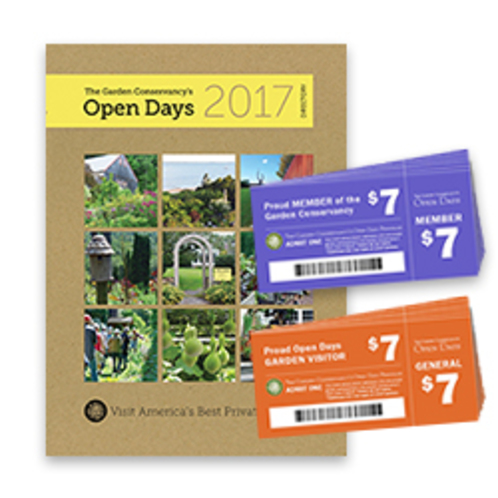 Order Books & Tickets!
This event has already passed
Did you attend?
The Garden Conservancy would love to hear what you thought about the event.
Share Your Feedback