Digging Deeper: An Artist's Garden—A Living Tapestry - CANCELED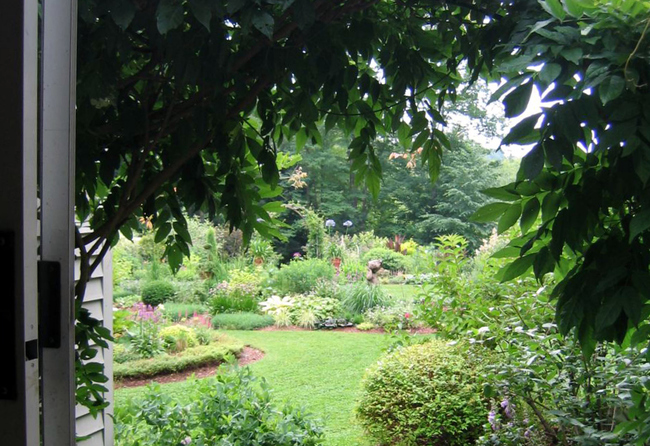 Gardens of Maude & John Odgers
Sun, Jul 19, 2020

3:00 PM
After reviewing current news about the spreading of coronavirus (COVID-19), we regret to inform you that we have canceled this event. This does not directly affect other events of the Garden Conservancy.
Designer Maude Odgers will walk us through her renowned, deeply personal garden, revealing how her work as an artist influenced her unique approach to garden design. A plant collector with an eye for the unusual, Maude is drawn to plants with interesting foliage and texture, two elements that weave strong and subtle forms, creating living tapestries. Using her evolving landscape as illustration, she'll discuss her method of garden composition and highlight the details that enhance a garden's structure, theme, and impact. For 40 years, Maude has worked this land that she and her husband cleared and planted, and upon which they built their home. Her gardens consist of many meandering mixed borders, several woodland gardens, an herb garden, an orchard, and a unique raised-bed vegetable garden. Her garden has been featured in numerous garden journals.
Location
Garden of Maude and John Odgers
130 Four Winds Farm Road
Peterborough, NH 03458
Date and time
Sunday, July 19, 2020
3 p.m.
Registration
$30 Garden Conservancy members
$40 General admission
For more information, call the Garden Conservancy's Open Days toll-free weekdays, 9 a.m. to 5 p.m. EST, 1-888-842-2442, or via email at opendays@gardenconservancy.org.