Digging Deeper: An Artist's Palette at High Meadow—The Garden and Studio with Painter John Funt
High Meadow
Sat, Jul 15

9:00 AM
On this special summer morning, artist John Funt will welcome a small group into his garden to discuss the correlation between his choices on color, form, and approach in the garden and on painted panel. He will show the group through his garden and then into his studio to see the garden in the broader context of his work. The forty-acre property at High Meadow emanates from a classical Colonial-Revival house designed by Ehrick Rossiter in 1917. Several open-grown eastern white pines, now about 100 years old, create the backdrop and character of the gardens which are layered with crossaxial paths. Pools and structures built in a Colonial-Revival mood punctuate the various intersections. Separated from the main garden by old Norway spruce allées is the ruin of a late-nineteenth-century house whose stone work creates a very different garden setting. Although he studied art, John designed events for the Metropolitan Museum of Art and later for Tiffany & Company. For the past twenty years, he has devoted himself to painting and gardening.
Registration is required and space is limited.
Location:
High Meadow
97 Golf Drive, Norfolk, CT
Date and time
July 15, 2017
9:00 a.m.
Registration
$30 members of the Garden Conservancy.
$35 non-members.
For more information, call the Garden Conservancy's Open Days toll-free weekdays, 9 a.m. to 5 p.m. EST, 1-888-842-2442, or via email at opendays@gardenconservancy.org.
Save
Save
Save
Save
Save
Save
---
Register Now
---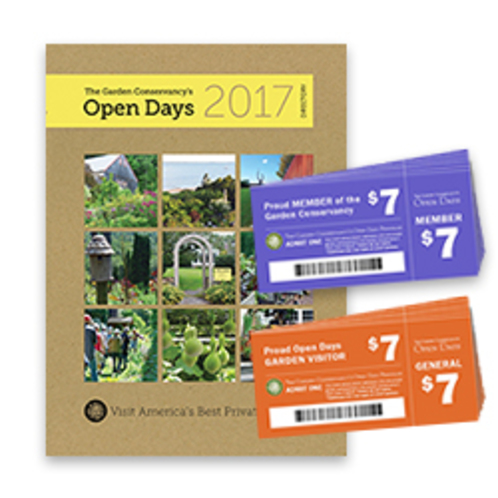 Order Books & Tickets!