Digging Deeper: A Walking Design Workshop
Sun, Jun 17, 2018

4:00 PM
Gordon and Mary Hayward have been developing their Vermont garden, and their design skills, for thirty-five years. Gordon has written eleven books on how to design a garden and he lectures nationwide on the subject. In this one to one-and-one-half-hour walking design workshop, Gordon and Mary will follow the itinerary of their garden and highlight essential design elements they put into play to create their one-and-one-half-acre garden. They will illustrate how they put universal elements of composition to work as they designed their garden: the role of paths to initiate a garden design which integrates house and garden, theme and variation, elements of coherence, positive and negative space, contrasting textures and forms, the many roles of itinerary, variations in mood, color contrast, scale and proportion. The Haywards will use their garden to illustrate universal design principles you can take home to put to work in your new or existing garden. At the very least, this workshop will enable you to see your garden and those of others in a new way.
Registration is required and space is limited.
Location
Gordon & Mary Hayward's garden
508 McKinnon Road
Westminster West, VT
Date and time
Sunday, June 17, 2018
4 p.m.
Registration - THIS EVENT IS SOLD OUT
Your registration includes Open Days admission to this garden destination—a $7 value. The Hayward's garden will be open to general Open Days visitors on this date from 10 a.m. to 4 p.m.
For more information, call the Garden Conservancy's Open Days toll-free weekdays, 9 a.m. to 5 p.m. EST, 1-888-842-2442, or via email at opendays@gardenconservancy.org.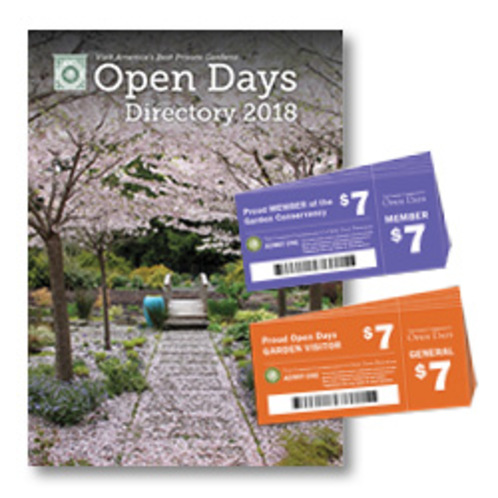 Order Books & Tickets!
This event has already passed
Did you attend?
The Garden Conservancy would love to hear what you thought about the event.
Share Your Feedback