Digging Deeper: Subtle and Mysterious Beauty—Asian Inspirations in a Hamptons Garden
Yugen
Sun, Jul 30

9:30 AM
-
11:30 AM
Spend the morning in Yugen, an extraordinary twenty-acre garden in East Hampton that has evolved over more than twenty-five years. The owner, who now works to manage global public health crises, began as an expert collector of Japanese suiseki, small, naturally-formed stones that suggest larger landscapes or objects. This led to more stones in the garden, many on a massive scale, and finally to a passion for horticulture. Yugen is comprised of thirty one individual gardens, including the 1491 Meadow—native plants that predate the arrival of Columbus in the New World—and Jurassic Park—plants that would have existed here in pre-history. To complement the Chinese inspirations explored in the Open Days program later the same day, this garden owner will focus on the many Asian influences at Yugen.
Registration for this event has now ended.

Location:
East Hampton, NY
Address will only be sent to ticket holders
Date and time
Sunday, July 30, 2017
9:30 a.m.
Your registration includes Open Days admission to this garden destination—a $10 value. The Yugen Garden is open on this date by preregistration only to Open Days visitors from 10 a.m. to 4 p.m. as part of the Suffolk County Open Day.
For more information, call the Garden Conservancy's Open Days toll-free weekdays, 9 a.m. to 5 p.m. EST, 1-888-842-2442, or via email at opendays@gardenconservancy.org.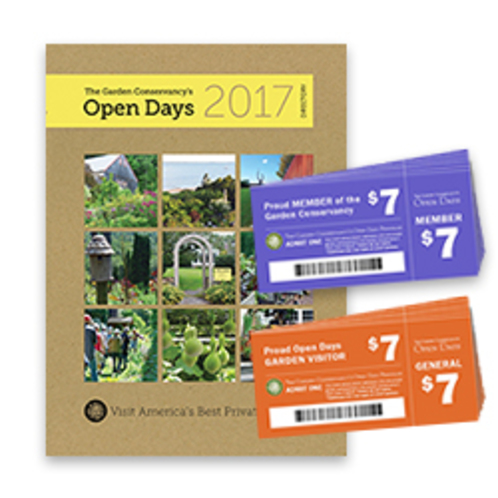 Order Books & Tickets!
This event has already passed
Did you attend?
The Garden Conservancy would love to hear what you thought about the event.
Share Your Feedback