Columbia County, NY Open Day
Sun, Jul 23

10:00 AM
Please note the hours for each garden differ on this date.

Experts in the Garden! at the Garden of Linda Horn, Spencertown. Owner and artist Linda Horn, land stewardship designer Barbara Hughey, and landscape designer Heather Grimes will be on hand to introduce guests to Linda's dynamic landscape, discuss the concepts and practices of landscape restoration, and provide practical ideas for creating healthy, beautiful, and low maintenance native ecosystems.

*There is also one garden open in nearby Berkshire County, MA on this date.
And don't miss a visit to Steepletop - Poet Edna St. Vincent Millay's Garden, a public garden in Austerlitz on this date; see their listing below.
Admission to each private garden is $7 for members and nonmembers without tickets purchased in advance.
Buy discounted admission tickets in advance! They never expire and can be used at most Open Days to make garden visiting easier.
Nonmembers get 6 visits for the price of 5 with advanced ticket book purchase.
Members get 50% off ONLY by purchasing ticket books in advance.
Save
Save
Save
Save
Garden of Linda Horn

Artist Linda Horn began to create a one-acre native meadow/prairie when she and her husband moved to the area. The intent was to develop a biodiverse, beautiful substitute for the omnipresent American lawn...

Rockland Farm

The garden comprises a variety of areas that flow one from another over about ten acres of our property...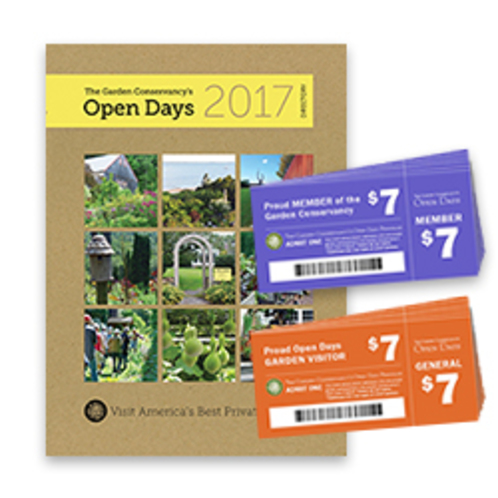 Order Books & Tickets!
This event has already passed
Did you attend?
The Garden Conservancy would love to hear what you thought about the event.
Share Your Feedback