Columbia County, NY Open Day
Sat, Jun 24

10:00 AM
-
4:00 PM
There are additional gardens open on this date in nearby Berkshire County, MA; click here for details.
Admission to each garden is $7 for members and nonmembers without tickets purchased in advance.
Buy discounted admission tickets in advance! They never expire and can be used at most Open Days to make garden visiting easier.
Nonmembers get 6 visits for the price of 5 with advanced ticket book purchase.
Members get 50% off ONLY by purchasing ticket books in advance.
Adams-Westlake Garden

Two writers, Abby Adams, who writes about gardens and interiors, and her late husband, crime novelist Donald Westlake, authored the various plantings on this former farm in a pastoral Columbia County valley...

Rabbit Hill

Forty years ago, my husband Richard and I bought a tiny "get-away". A nineteenth-century farmhouse set in fifty-seven acres of a second-growth woodland...

Alice Platt

This garden, which won a Golden Trowel Award from Garden Design magazine in 2005, is nestled in the woods at the end of a country lane...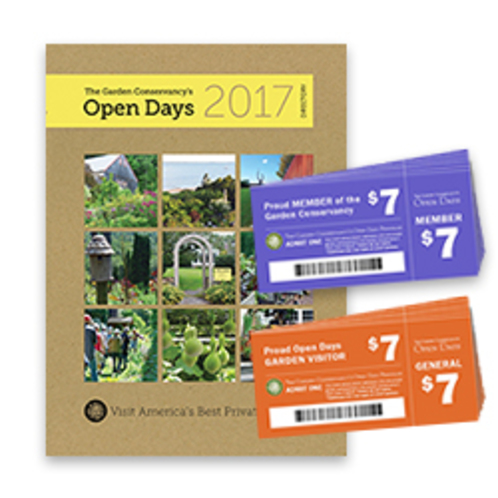 Order Books & Tickets!
This event has already passed
Did you attend?
The Garden Conservancy would love to hear what you thought about the event.
Share Your Feedback