Columbia County, NY Open Day
Sat, Aug 18, 2018

10:00 AM
*Hours vary at each garden.
*Pop-up plant sale at the garden of Margaret Roach in Copake Falls with Broken Arrow Nursery.
Admission to each garden is $7 for members and nonmembers without tickets purchased in advance.
Buy discounted admission tickets in advance! They can be used at most Open Days to make garden visiting easier.
Nonmembers get 6 visits for the price of 5 with advanced ticket book purchase.
Members get 50% off ONLY by purchasing ticket books in advance.
Digging Deeper program: A Meadow Restoration Through the Seasons—High Summer with Linda B. Horn and Heather Grimes at the Landscape of Linda B. Horn in Spencertown. 2 p.m. Free with garden admission.
Garden of Margaret Roach

The garden, about thirty years of age, reflects my obsession with plants, particularly those with good foliage or of interest to wildlife...

Landscape of Linda B. Horn

The restoration of my landscape has been the goal for the fifteen years of living here after a move from Chicago. There are four restored ecosystems: wetlands, waterfall, domestic area of native grasses, and woodland....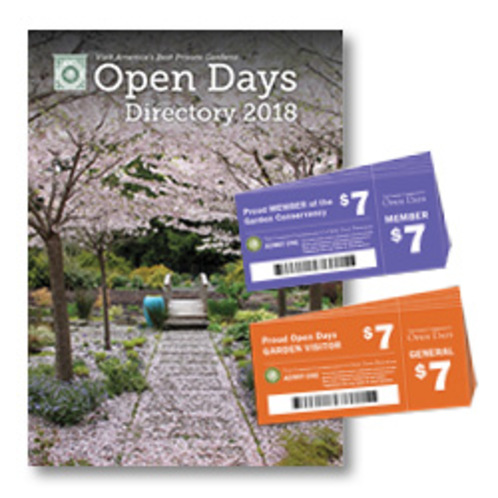 Order Books & Tickets!
This event has already passed
Did you attend?
The Garden Conservancy would love to hear what you thought about the event.
Share Your Feedback