Bucks County, PA Open Day
Sat, May 26, 2018

10:00 AM
-
4:00 PM
*Please note: Twin Silo Farm in Gardenville will not be open on this date as listed in the 2018 Open Days Directory. Hortulus Farm in Wrightstown has been added to this date.

Admission to each garden is $7 for members and nonmembers without tickets purchased in advance.
Buy discounted admission tickets in advance! They can be used at most Open Days to make garden visiting easier.
Nonmembers get 6 visits for the price of 5 with advanced ticket book purchase.
Members get 50% off ONLY by purchasing ticket books in advance.
Digging Deeper program: Drama and Drainage—The Gardens at Mill Fleurs, Point Pleasant, PA; 4 p.m. Registration details here.
Hortulus Farm

Our garden appears as an integral part of the Pennsylvania landscape, as befits an eighteenth-century farmstead with barns and a healthy population of animals.

Gardens at Half Moon

Garden owner is a nursery stock broker who also operates a small nursery specializing in grafted conifers...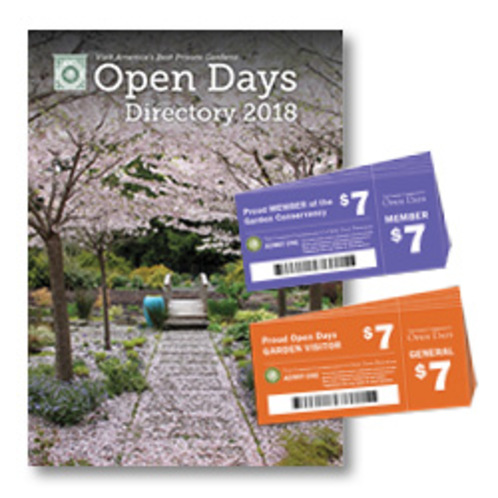 Order Books & Tickets!
This event has already passed
Did you attend?
The Garden Conservancy would love to hear what you thought about the event.
Share Your Feedback