Sat, Aug 26

10:00 AM
-
4:00 PM
*Please note the pricing for each garden differ on this date. Admission to the Sculptural Overlays garden is $10.
*The Mill Building Green Roof garden will not be open on this date as originally scheduled in the 2017 Open Days Directory. We have added the Vic Square Penthouse green roof to the schedule from 1 p.m. to 4 p.m. only; see their listing below.

Admission to all other private gardens on this date is $7 for members and nonmembers without tickets purchased in advance.
Buy discounted admission tickets in advance! They never expire and can be used at most Open Days to make garden visiting easier.
Nonmembers get 6 visits for the price of 5 with advanced ticket book purchase.
Members get 50% off ONLY by purchasing ticket books in advance.

Experts in the Gardens! Landscape architect Ann Mullins will lead a tour through the Aspen Insitute Campus grounds; tours will be at 10 a.m. and 3 p.m. Designed by renowned Bauhaus architect and artist, Herbert Bayer, in the 1950s, his design is intended to constantly remind visitors of their relationship with nature, mind, and body. The property is the epitome of an all inclusive Bauhaus environment. Bayer was one of the original landscape art artists and continued this work on the Aspen Institute Campus through the early seventies. His works are intact and well tended, and tell the story of his development as a landscape artist and the evolution of the earthworks movement. Tours will be held at 10 a.m. and 3 p.m. and will begin at the Aspen Meadows Resort, 845 Meadows Road, Aspen. Use parking garage on the right, right after tennis courts and just before arriving at the Meadows Reception Center.
At the Vic Square Penthouse, talk with Gyles Thornely, the Principal at Connect One Design (C1D), landscape architects in Basalt and Denver, CO. Their portfolio reflects a passion for planting design and a commitment to find innovative solutions that transform ordinary projects into landmarks like the Vic Square Penthouse roof. C1D has worked on four extensive green roofs in the Aspen core with several more underway, which Gyles will be available to explain to visitors.
Save
Save
Save
Save
Save
Save
Save
Save
Save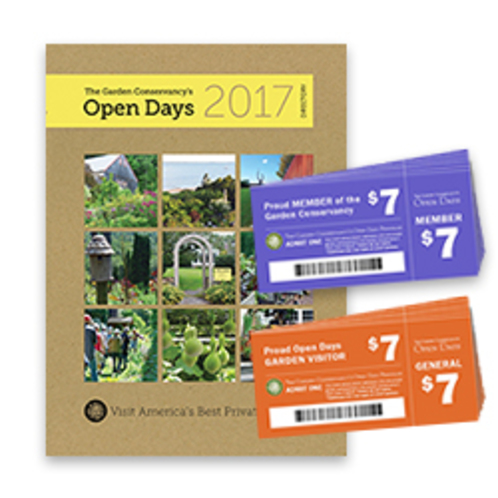 Order Books & Tickets!
This event has already passed
Did you attend?
The Garden Conservancy would love to hear what you thought about the event.
Share Your Feedback