Frederick, MD

Open Days
Welcome to our country retreat. Our garden imparts solace at the end of the day with a gentle brook, koi pond, and an ornamental grass/perennial backdrop providing seasonal color. A glass of wine complements the view. Summer entertainment for friends and family is provided on the bocce court followed by a BBQ on the patio. A stand of spruce provides privacy, although there are views of the hills and sunsets to the west. Coffee and the morning paper is enjoyed in the gazebo while gazing out to the meadow full of native grasses and plants. Tinkering in this garden is a joy for both of us.
Directions: From Route 15 North turn onto Rosemont Avenue going west. Go 4 miles on Rosemont and then turn right onto Winpenny Drive. After turning on Winpenny Drive make the first left and we are the first house on the left. The house is white with a detached garage.
Open Days 2017: June 10
Hours: 10 a.m. to 4 p.m.

Admission to this garden is $7. Don't forget to buy discounted admission tickets in advance. They never expire and can be used at most Open Days to make garden visiting easier.
This is a new garden
This garden allows photography
This garden is handicap-accessible
---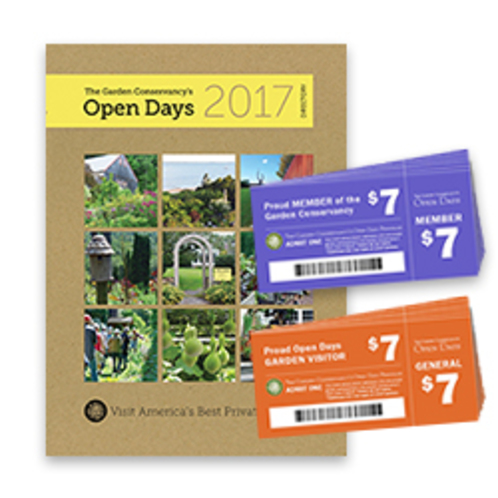 Order Books & Tickets!