Nantucket, MA

Open Days
A cottage resting atop a knoll surrounded by Nantucket's natural beauty, the land itself is a tapestry of undisturbed native plants. Interwoven grass paths connect a series of protected rooms. The garden was created to bring joy to many generations of family. There are cutting and vegetable gardens to supply the house and friends all summer, as well as a flock of chickens! The cutting garden focuses on the color palette of summer, and the vegetable garden is chockfull of reliable food all summer long. This property is sure to be a treat for novice and experienced gardeners.
Directions: Take Polpis Road to Wauwinet Road, then turn left onto Pocomo Road. Garden is at the first driveway on the right.
Open Days 2018: July 12
Hours: 10 a.m. to 4 p.m.
Admission to this garden is $7 for members and nonmembers without tickets purchased in advance.
Buy discounted admission tickets in advance! They can be used at most Open Days to make garden visiting easier.
Nonmembers get 6 visits for the price of 5 with advanced ticket book purchase.
Members get 50% off ONLY by purchasing ticket books in advance.
This is a new garden
This garden allows photography
---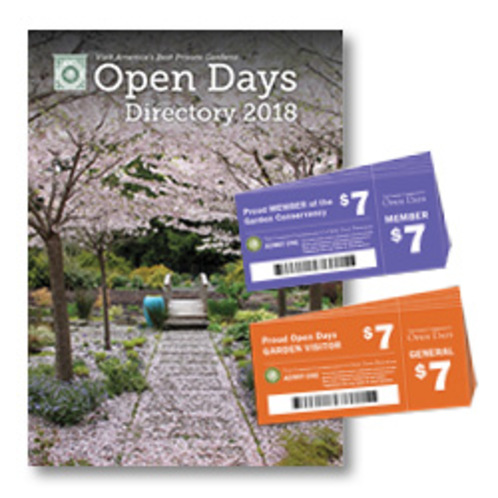 Order Books & Tickets!