Middletown, MD

Open Days
Surreybrooke's mission is to offer visitors an exciting time as they experience the extensive gardens and historical outbuildings. The winding paths lead to outrageously colorful borders overflowing with perennials, native shrubs, and vines that climb the artful pergolas. Trees of merit are dotted throughout the landscape and earthen ponds. Country magazine had this to say about Surreybrooke "Seemingly suspended in time, Surreybrooke's outbuildings and lovingly tended gardens create a romantic place a painter would want to paint." Guests will have a special opportunity to visit the private gardens of Surreybrooke and the Civil War-era house, which are not normally open to the public.

Experts in the Garden! Staff members will lead informative discussions on the plantings as well as the history of the gardens, outbuildings, and the Civil War-era house. Special attention will be given to the unique collection of plants.

Directions: From Baltimore, take I-70 take Exit 53B/Route 15 North. Take Exit 13B/Route 40 West. Proceed 6.5 miles, past Gambrill State Park. Surreybrooke is on left. From Washington, DC, take I-270 to Exit 13B/Route 40 West. Proceed 6.5 miles. Surreybrooke is on left. From Hagerstown, take Route 40 East towards Frederick for 7 miles past Greenbriar Sate Park. Surreybrooke is on right. Park in special events parking lot. There will be someone to direct you.
Open Days 2017: June 10
Hours: 10 a.m. to 4 p.m.

Admission to this garden is $7. Don't forget to buy discounted admission tickets in advance. They never expire and can be used at most Open Days to make garden visiting easier.
This is a new garden
This garden allows photography
This garden is handicap-accessible
---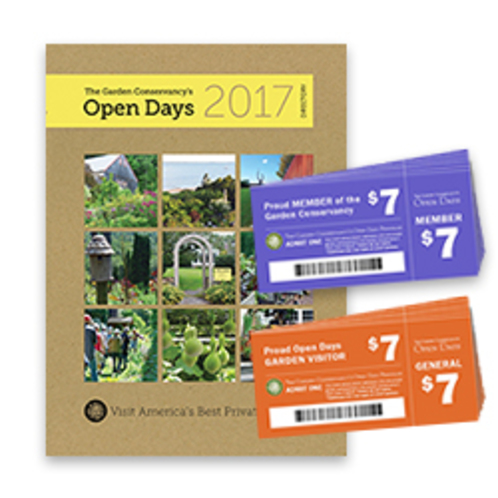 Order Books & Tickets!