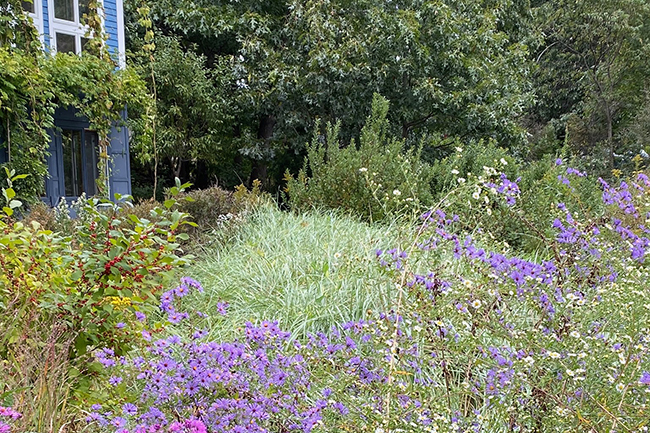 East Providence, RI

Meadow, Water feature, Dry/xeriscape, Garden structure/sculpture, Organic/toxin-free, Scenic view, Substantial native plants, Woodland/shade garden, Nature-friendly
Tucked into a lot on Bullocks Cove, adjacent to the East Bay bike path, this garden is a coastal wildlife refuge. Where a parking lot once met the cove, a rain garden edged by a sand dune now slopes to a little beach and a native buffer. Phragmites have been replaced by cordgrass and high-tide bush.
But there is more. A roof garden with a little dune and prickly pear cactus. Another rain garden that collects water from the street to support swamp azalea. A small rectangular fishpond set into the only formal lawn serves as a dooryard, and creates privacy for a terrace below. The garden is a haven for people, birds, and insects that could not have been sustained by a parking lot.
Open Days 2021: Saturday, September 18
Hours: 10 a.m. to 4 p.m.
Please check back soon to register.
New garden or feature
Partial wheelchair access
---