Portland, OR

Open Days
The Goldman Garden was featured in the July 2016 issue of Gardens Illustrated. The front garden is a bit more staid, while the back garden, much cooler and green, is filled with interesting garden art, treasures, and a plethora of containers. The deep lot allows for surprises as you wander farther into the garden.
Directions: Take I-84 east to the 33rd Avenue exit. Turn left (north) at the top of the exit ramp. Proceed north on 33rd Avenue for 1 mile to Fremont Street. Turn right onto Fremont to 42nd Avenue. Turn left onto 42nd Avenue (north) for 0.5 mile and turn right onto Skidmore Street. The home has a red brick front and red-and-white-striped awnings.
Open Days 2018: July 14
Hours: 10 a.m. to 4 p.m.
Admission to this garden is $7 for members and nonmembers without tickets purchased in advance.
Buy discounted admission tickets in advance! They can be used at most Open Days to make garden visiting easier.
Nonmembers get 6 visits for the price of 5 with advanced ticket book purchase.
Members get 50% off ONLY by purchasing ticket books in advance.
This garden allows photography
This garden is handicap-accessible
---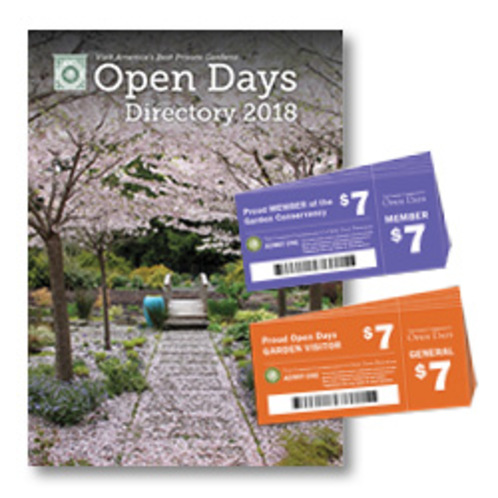 Order Books & Tickets!