Nantucket, MA

Open Days, Edibles
The Morash Victory Garden has expanded several times during the past thirty years. Today, polypropylene deer fencing protects twenty earthen raised beds that were built on native sandy soils amended generously with local and site-made compost. Benefitting from such strategies as winter cover cropping, grass mulching, plastic sheeting, and clean cultivation, the garden grows the usual suspects found in most backyard vegetable gardens. Potatoes and pumpkins, tomatoes, and cut flowers are important crops. Sufficient water, abundant sunshine, and a hardworking homemade greenhouse, together with countless happy hours from an old gardener, are some of the secret weapons to be found in this vegetable and flower display.
Directions: From town, take Polpis Road past Moor's End Farm to Rabbit Run Road on left. Go 0.7 mile on Rabbit Run, which eventually turns left. Stay right at this fork (you're now on Shawkemo Road) and go straight for a few hundred yards to a driveway on the right and a sign welcoming you to the Morash property. Please park as suggested by the signs.
Open Days 2018: July 12
Hours: 10 a.m. to 4 p.m.
Admission to this garden is $7 for members and nonmembers without tickets purchased in advance.
Buy discounted admission tickets in advance! They can be used at most Open Days to make garden visiting easier.
Nonmembers get 6 visits for the price of 5 with advanced ticket book purchase.
Members get 50% off ONLY by purchasing ticket books in advance.
This garden allows photography
This garden is handicap-accessible
---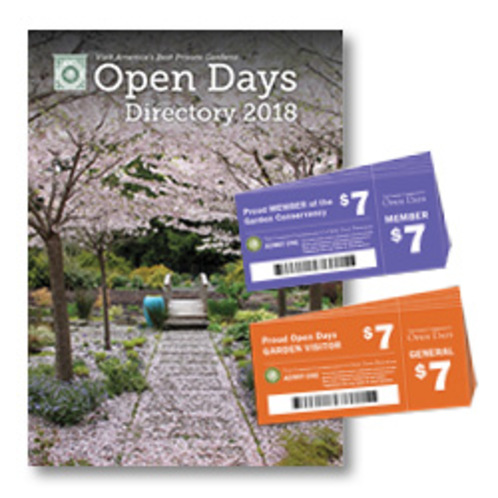 Order Books & Tickets!