Portland, OR

Open Days
A deep property, the Meyers garden is exuberant with clematis, tiger lilies, potted begonias, arisaemas, voluptuous hydrangeas, large stands of monarda, an impressive Acer 'Esk Sunset', a gorgeous Betula jacquemontii, and a stunning grove of timber bamboo. Perfectly placed containers, benches, and artistic accents highlight moments of the garden as you explore the property along the winding brick, stone, and grass paths.
Directions: North side of NE Skidmore Street between NE 42nd Avenue and NE 47th Avenue, two doors from Goldman garden.
Open Days 2018: July 14
Hours: 10 a.m. to 4 p.m.
Admission to this garden is $7 for members and nonmembers without tickets purchased in advance.
Buy discounted admission tickets in advance! They can be used at most Open Days to make garden visiting easier.
Nonmembers get 6 visits for the price of 5 with advanced ticket book purchase.
Members get 50% off ONLY by purchasing ticket books in advance.
---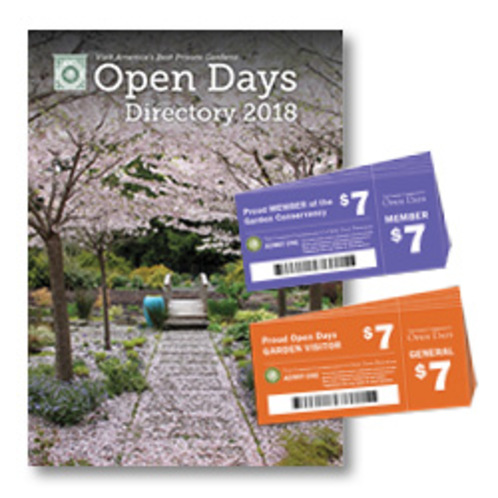 Order Books & Tickets!