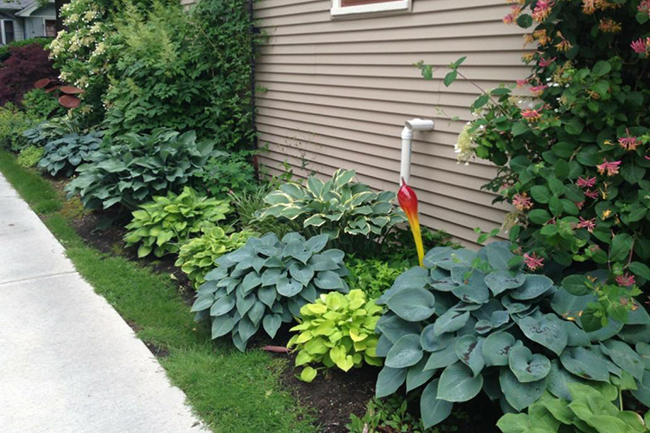 Milwaukee, WI

Open Days, Water feature, City/urban garden
This small urban garden makes use of nearly every square inch of available space with lush plantings, patios, specimen plants and a small pond. Personalized, handmade garden ornaments adorn portions of the garden. This garden demonstrates what wonders can occur on even the smallest of city lots. The terrace at the street is planted to capacity as well. Only a small patch of lawn remains on what once was an entire landscape composed of grass.
Directions: The garden is one block north of Vliet Street. Since 59th street is a one-way street south, take 58th street or 60th street north one block from Vliet, then turn south on 59th street to the garden.
Open Days 2019: July 13
Hours: 10 a.m. to 4 p.m.
Admission to this garden is free!
This is a new garden
This garden allows photography
This garden is handicap-accessible
---