Jim and Sharon Lillard Residence
Frederick, MD

Open Days
Groves of hardwood trees provide a shady retreat for the owners. A meandering path serves as entrance into the garden. Features include a sitting area near a bocce court with a dining area nearby. An adjoining area consists of a small pond and a garden shedóa serving area for dining and a play area for grandchildren. Planters of annuals and succulents scattered throughout help create an inviting backdrop for family and friends.

Directions: From North or South of Frederick take 1-270 to Frederick. Merge onto Route 15 North. Take Exit 14 at Rosemont Avenue to the west and continue 0.7 mile to Montevue Lane. Turn left at the light onto Montevue Lane. Continue about 2.6 miles to San di gan Drive on the right. Note that Montevue will turn into Shookstown Road after about 0.6 mile. From East or West of Frederick, take 1-70 to Frederick. Merge onto Route 15 North. Proceed as directed above.
Open Days 2017: June 10
Hours: 10 a.m. to 4 p.m.

Admission to this garden is $7. Don't forget to buy discounted admission tickets in advance. They never expire and can be used at most Open Days to make garden visiting easier.
This is a new garden
This garden allows photography
---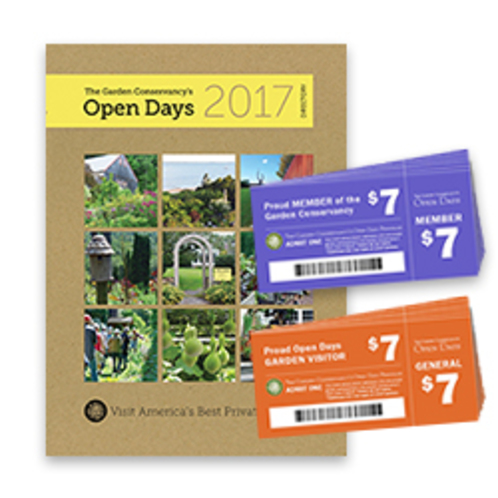 Order Books & Tickets!